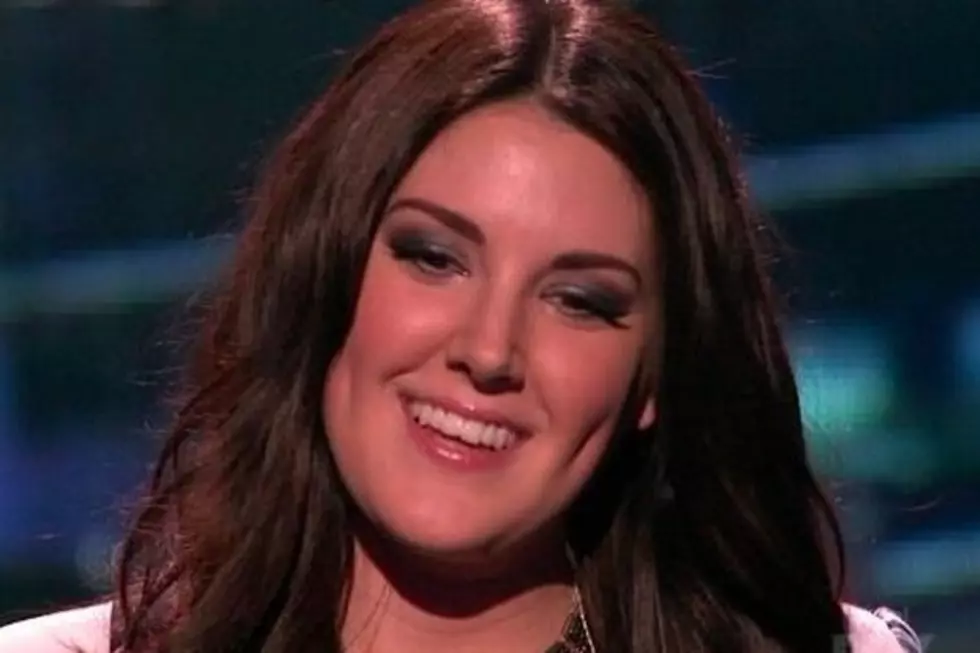 Kree Harrison Performs 'Better Dig Two' by the Band Perry on 'American Idol'
YouTube
Powerhouse country singer Kree Harrison sang the Band Perry's 'Better Dig Two' on 'American Idol' Wednesday night (May 8), giving a performance that the judges didn't feel was the best she had to offer.
The production of 'American Idol' chose the song for Harrison, who delivered it in a darker, edgier way than she has rendered most of her material throughout the season. She was dressed in dark clothes, lit in a darker way and took a more aggressive vocal posture, but it just didn't seem to connect with the judging panel.
"We see the wild side of Kree," Mariah Carey proclaimed, adding that she prefers the more emotional side of Harrison's singing.
Randy Jackson also didn't care for the song choice, but added, "You're a superstar . . . everybody knows it."
Harrison had one strong performance to begin the night, and one enormous standout for her second. She will find out her fate on the results show Thursday (April 9). If she moves on to next week, she will compete against one other contestant to see which one wins this season of 'American Idol.'