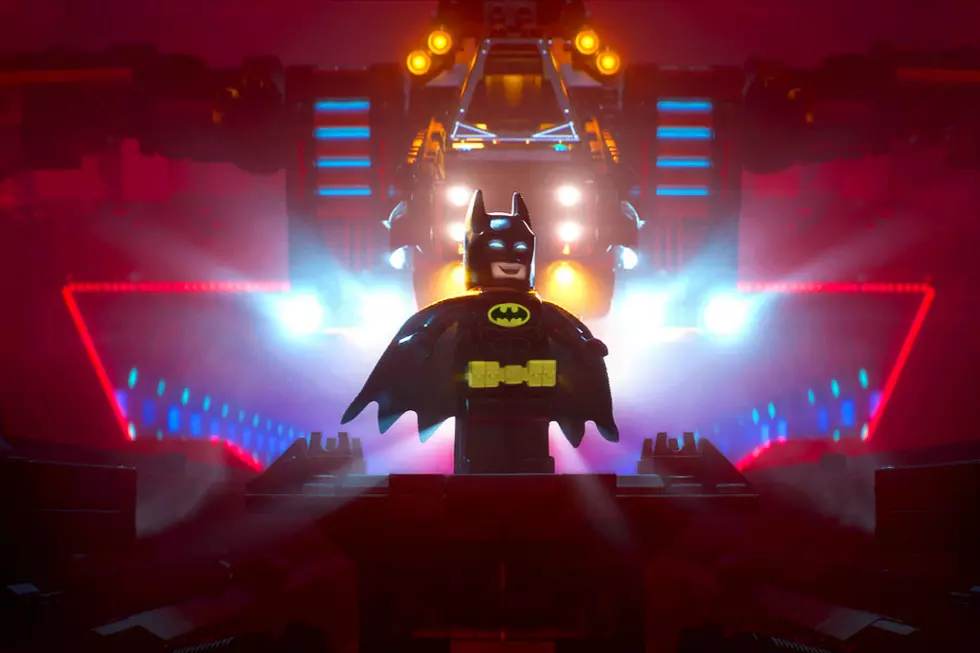 'The LEGO Batman Movie' Gets a Hilarious New Trailer For Comic-Con
Warner Bros.
To be honest, we were already sold on The LEGO Batman Movie based on that incredibly funny teaser alone, but after getting our first look at The Joker and Robin (and Harley Quinn!) earlier this week, we've been looking forward to watching a full trailer for the mini-Dark Knight's animated adventure. And now that trailer has officially arrived, giving us a better sneak peek at The LEGO Movie spinoff starring Will Arnett's delightfully narcissistic Batman.
Warner Bros. debuted the full trailer for The LEGO Batman Movie during today's Comic-Con panel, shortly after the big DC portion of the day — which turned out to be excellent timing. Arnett's animated Batman is the perfect antidote to the contemporary iterations of the character, like Zack Snyder and Ben Affleck's Gritty Dark Knight 2.0. As you can see in the trailer above, The LEGO Batman Movie is very self-aware; even Alfred makes a joke that seems to be riffing on the Alfred of Batman v Superman, who really just wanted Batman to settle down with a nice lady and have some kids already.
Unlike the previous, Bat-centric teaser, the full trailer takes us beyond the Batcave to showcase some of the other characters featured in the film — including Zach Galifianakis as The Joker and Michael Cera as Robin. And yes, that's the Dick Grayson version of the Boy Wonder, despite his resemblance to Carrie Kelley from Frank Miller's Dark Knight graphic novels.
Like the previous teaser, however, this one is insanely funny and weirdly adorable and we cannot wait to see LEGO Batman's full adventure next year.
Here's the official synopsis:
In the irreverent spirit of fun that made "The LEGO Movie" a worldwide phenomenon, the self-described leading man of that ensemble – LEGO Batman – stars in his own big-screen adventure: "The LEGO Batman Movie." But there are big changes brewing in Gotham, and if he wants to save the city from The Joker's hostile takeover, Batman may have to drop the lone vigilante thing, try to work with others and maybe, just maybe, learn to lighten up.
Directed by Chris McKay and produced by Phil Lord and Chris Miller, The LEGO Batman Movie also features the voices of Rosario Dawson as Batgirl, Ralph Fiennes as Alfred Pennyworth, Mariah Carey as Gotham's mayor and Susan Bennett (aka Siri) as Batman's computer. The film is scheduled to arrive on February 10, 2017.
A History of Batman On Screen, In Pictures