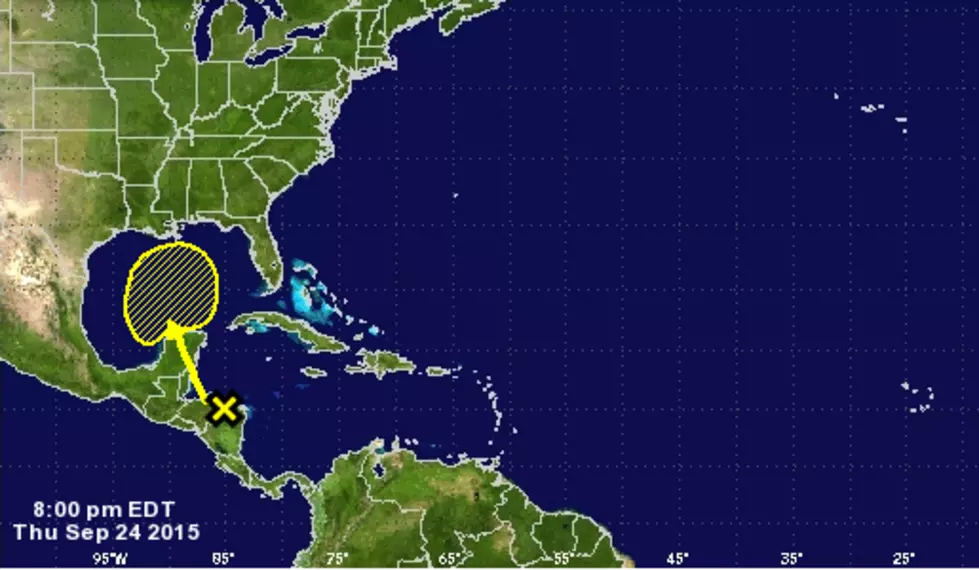 Tropical Disturbance Could be in Gulf by Monday
NOAA
For the most part, it has been a quiet Hurricane Season.  In June, we experienced heavy rains from the remnants of Tropical Storm Bill, but nothing to speak of since then...until now?   Well, probably not.
An area of disturbed weather has been gathering near Belize and this stormy weather is expected to move north-northwestward over the next several days which should take the system into the southern Gulf of Mexico by late Sunday or Monday.  There could a little strengthening to this system once it reaches the Gulf, but early models show that upper lever winds will probably shear the storm and limit its development.  That is, if the system ever makes it to the Gulf of Mexico before falling apart.
Still, it bears watching.  And since we are exactly 10 years past the onslaught of Hurricane Rita, we have learned to be wary of anything that moves into the Gulf of Mexico.