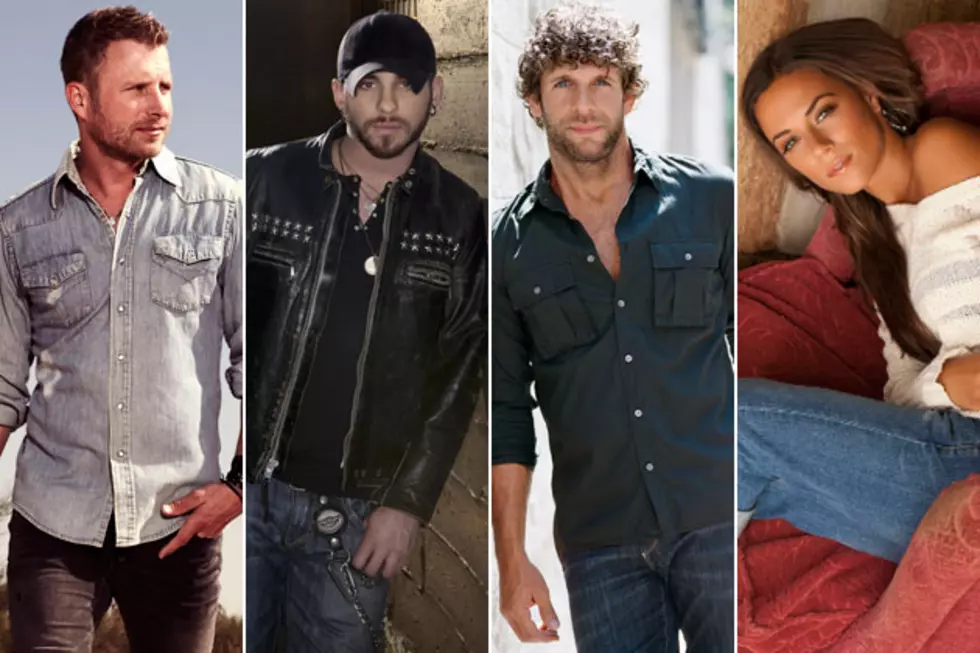 First-Ever Tropical Nights to Bring Dierks Bentley, Brantley Gilbert + More to Beautiful Mexico
TropicalNightsLive.com
The inaugural country music adventure Tropical Nights in Riviera Maya, Mexico will include performances and exclusive opportunities to hang with some of country's biggest stars -- Dierks Bentley, Brantley Gilbert, Billy Currington and Jana Kramer.
The getaway begins Feb. 23, 2014 and runs through Feb. 27, with each artist headlining a separate night. In addition to the music, fans will be able to take advantage of excursions with the artists, VIP upgrades, golf, spa packages and much, much more. It's all happening at the brand new Hard Rock Hotel Riviera Maya, an oceanside resort with 12 world-class restaurants, 10 bars, six swimming pools and a designer golf course near Cancun, Mexico.
Visit the Tropical Nights website for more information about this amazing Taste of Country event, and follow on Facebook to stay up to date on ticket announcements and added bonuses.
Bentley, Gilbert, Currington and Kramer will all come armed with new music as well. 'I Hold On' is Bentley's first single from the upcoming 'Riser' album, while 'Hey Girl' is the new song from Currington's 'We Are Tonight' album, available Sept. 17. Gilbert is currently in studio writing and recording the follow-up to the critically acclaimed, game-changing album 'Halfway to Heaven.' Kramer is also working on new music to follow up her self-titled debut.
Want to go to Tropical Nights 2014? Packages go on sale Thursday, Sept. 26 at 12PM ET. Find Tropical Nights on Twitter at @TropNights and check back for more details on vacation packages.