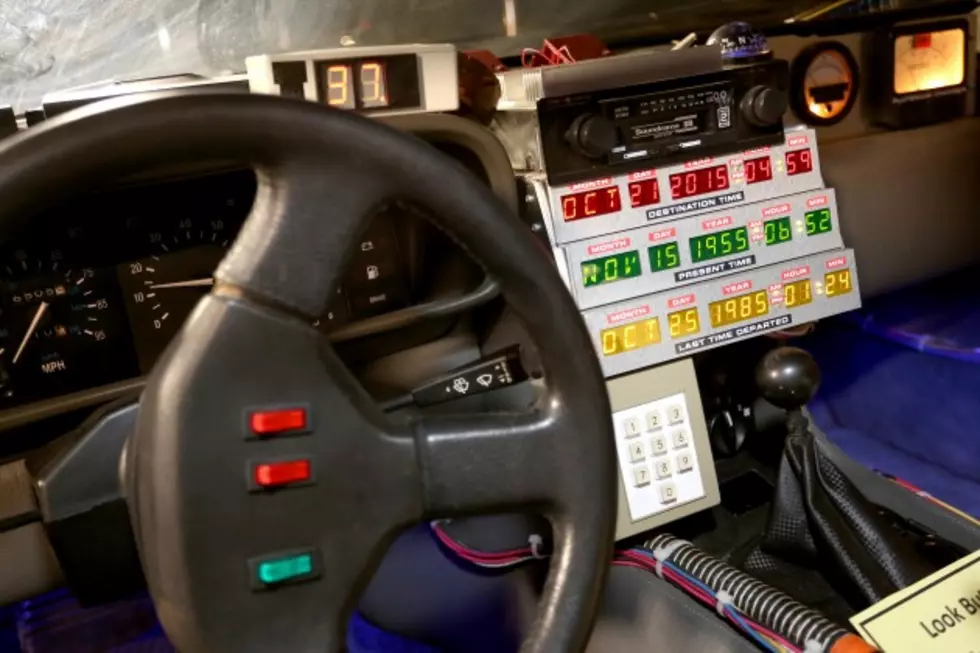 Happy Back to the Future Day
Rachel Murray / Getty Images
Here we are, the day Doc Brown's tricked-out Delorean took Marty McFly to the world of Jaws 19, hoverboards, self-ptying shoes and the Cubs winning a World Series.
What's a good way to celebrate? Watching the movies is always a good start. Pick up the 30th anniversary Blu-ray box set that is out now. Here's a link to Amazon, just one of many places to get it.
Many movie theaters are showing the original films today, including East Texas. Carmike Cinemas in Tyler is showing Back To The Future I & II tonight. Hollywood Rose in Tyler is showing Back To The Future I. Regal Longview Stadium 14 in Longview is showing all three tonight.
For you audiophiles, pick up the 30th anniversary soundtrack on vinyl with music from all three movies with some awesome art work. See it here.
"What are you? Chicken." "Nobody calls me chicken."
"Great Scott!"
"Hello! Hello! Anybody home? Think, McFly, think."
"Roads? Where we're going, we don't need roads."
Happy Back To The Future Day!