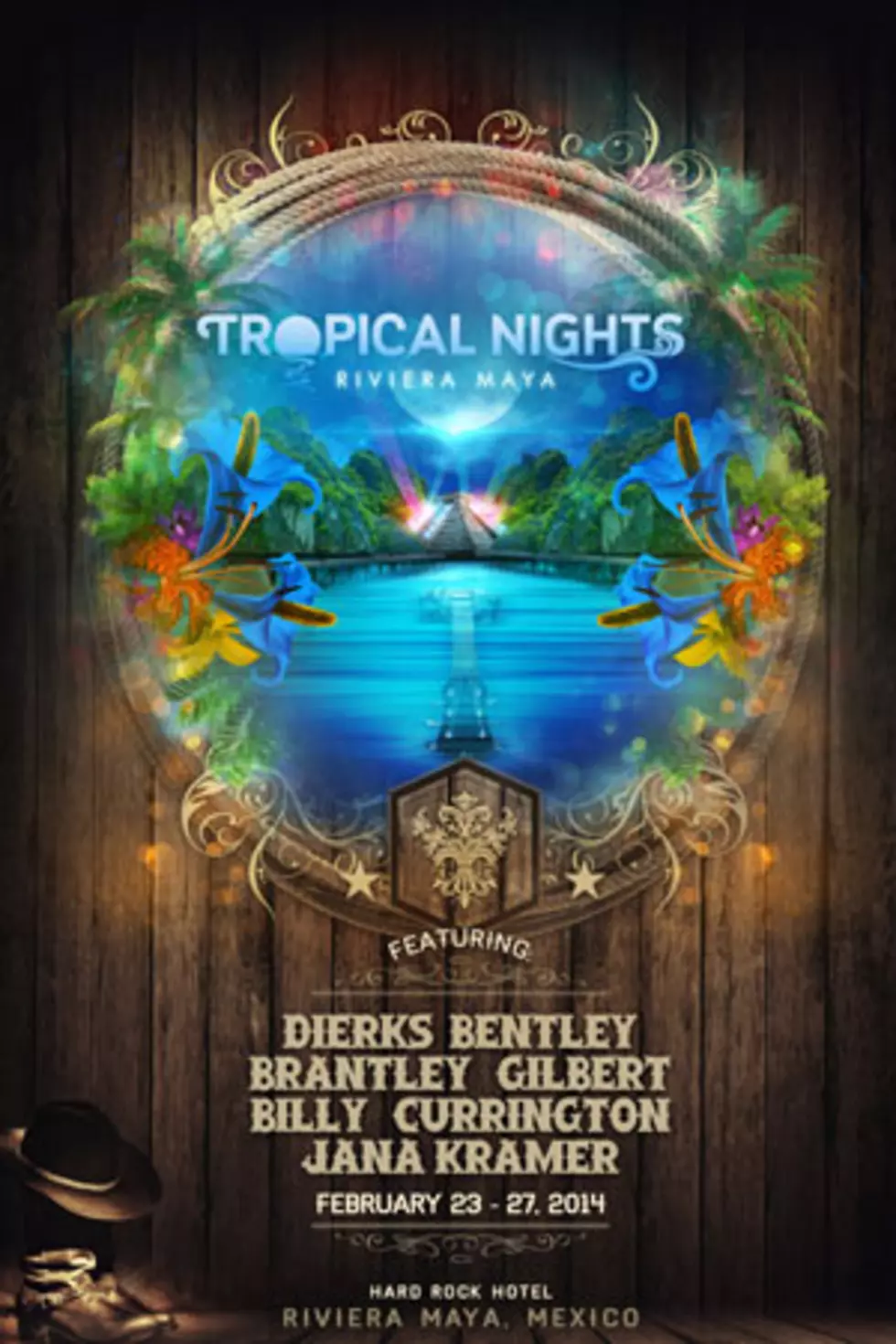 Didn't Win a Trip to Boots in the Sand? Here's Why You Should Still Go
TropicalNightsLive.com
If you're like me, you're not very lucky when it comes to drawings and giveaways. I think the biggest thing I ever won in a drawing was a cordless phone, and that was only because every graduating senior in my class won something on our last day of school.
So, it's understandable if you're like me and didn't win one of our trips to Tropical Nights' Boots in the Sand in Riviera Maya, Mexico. Winning amazing things like that only happens to those truly lucky people -- you know, the ones who always seem to have everything go their way? Maybe not, but it still wasn't us, right?
But even though you didn't win, that doesn't mean you still can't experience the trip of a lifetime. Yes, the only way to go now is to buy your trip, but I've got a few ways of showing you that it's worth it. REALLY worth it.
1. It's Cost-Effective
Yes, any price that has four numbers in it is a lot of money. I get it (I do work in radio). But when you take into account what you can get for your money and you're already looking for a vacation, Boots in the Sand is the perfect ticket to the ultimate vacation.
The cheapest room starts at $1,449 per person -- and this isn't a Holiday Inn, y'all. Beach views, a hot tub in your room and all-inclusive food, drinks and room service all week. After you buy your room, pay for your flight and transportation from Cancun to Hard Rock Resort, you won't have to spend another dime.
That's a pretty penny, but if you're already in the market for a vacation (or could really use one), this one's your best bet. And we haven't gotten into what you'll experience yet.
2. You Don't Have to Pay It All Up Front
You can use EZ Pay to pay in four separate installments -- 25 percent up front and equal payments on Nov. 20, Dec. 20 and Jan. 20. So, if you're booking a Deluxe Gold Room for two, you can look at four payments of about $750.
3. Think About the Experience
There will be no more than 2,500 people at Boots in the Sand. Your average Dierks Bentley concert is going to have WAY more people than that. Here you'll experience the beach, restaurants, bars and more with far less people.
I hate crowds as much as you do. And there's nothing worse than planning a beach trip in the summer and walking from your hotel/condo and seeing every square inch of the beachfront taken up.
And this isn't Galveston or even Florida, y'all. Just check out this view:
Add that along with the country music experience of a lifetime plus $400 in resort credit to spend how you want (golf for the guys, spa day for the ladies, right?), and it's a win-win.
We'll see ya' out at Boots in the Sand. But bring some flip-flops, too. Sand in your boots might get annoying after a while.