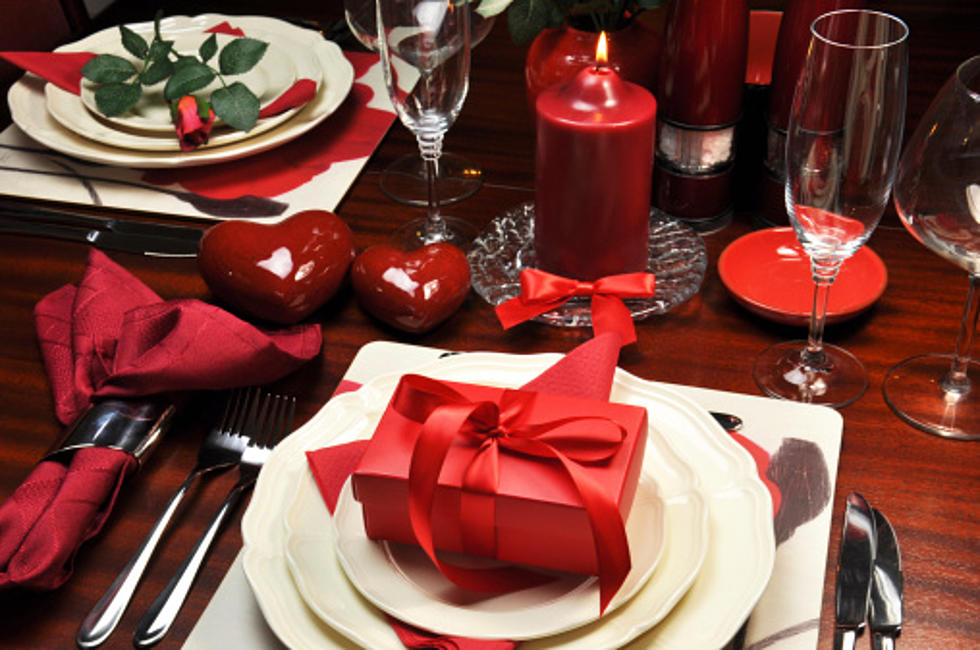 East Texas Valentine's Date Ideas for 2019
MillefloreImages
Valentine's Day is great, but it's also stressful. You care so deeply about the person you're with, and you want to do something big enough to express how you feel. Flowers and chocolates are nice, but everyone does that.
What you'd really like is to come up with something completely unique, something that makes their face light up. You want a surprise, a huge romantic gesture, a thoughtful, memorable Valentine's idea. It would also be nice if you didn't have to take out a loan to celebrate.
We've got you. Read on to find out unique, romantic Valentine's Date ideas for 2019 if you live in East Texas.
Visit Mrs. Lee's Daffodil Garden
In Gladewater Texas, there's a tucked-away paradise many East Texans have never even heard of. T.W. and Helen Lee became wealthy during the early East Texas oil boom and bought nearly 1,000 acres to use for gravel. When T.W. died, Helen survived him by almost 30 years. During that time she transformed the land into something breathtaking.
She planted a railroad car full of daffodil blooms from Holland. Plus, she converted gravel pits to huge ponds and stocked them with fish. In spring, the 900+ acres are full of daffodils and wildlife, and they're open to the public.
Pack a picnic and surprise your Valentine by taking them for a visit. Meander along the four-mile trail between the two lakes, through wooded valleys and around a replica pioneer log cabin.
The daffodils were sprouting February 1, 2019 and open about two weeks from the day they sprout. Before you go, it's a good idea to call and verify Mrs. Lee's Daffodil Gardens are open.
Love's Lookout in Jacksonville
It even sounds romantic. This tucked-away rest stop between Tyler and Jacksonville has spectacular views and is also known as Lookout Mountain to locals.
The historic lookout point has an elevation of 713 feet and a view of 30 to 35 miles. It looks over a narrow valley and what used to be a Native American road. Around 1900, John Wesley Love bought the land and planted a peach orchard. Upon his death, his family gave the site to the state.
For bonus points, visit at sunset. Hold hands as you walk around. Stretch out on one of the many benches after dusk and watch the stars come out together. Impress him or her with your knowledge of the night sky.
February 14 has a waxing gibbous moon (a half moon that's approaching full). Also, Mars is a great planet to see all month. Look west in the first few hours after sunset. On Valentine's Day it will appear near the asteroid Bennu. Bennu is too small to see without a telescope, but you can point out its position with this tutorial from Space.com.
4 Romantic Restaurants
Everybody has to eat, but on Valentine's Day, Taco Bell just isn't going to do. Take your love to one of these romantic East Texas restaurants instead.
The Grove Kitchen and Gardens - Before you go to your table, sit in the whisper chairs in the bar and whisper sweet nothings.
Bernard's Mediterranean Restaurant - The dimly lit space is perfect for falling in love, and the food is always superb.
Mario's Italian Restaurant and Club - The vintage atmosphere, excellent wine and live music are all perfect for a date.
Villa Montez - Visit this mansion on a hill for fine Latin cuisine and an intimate dining experience.