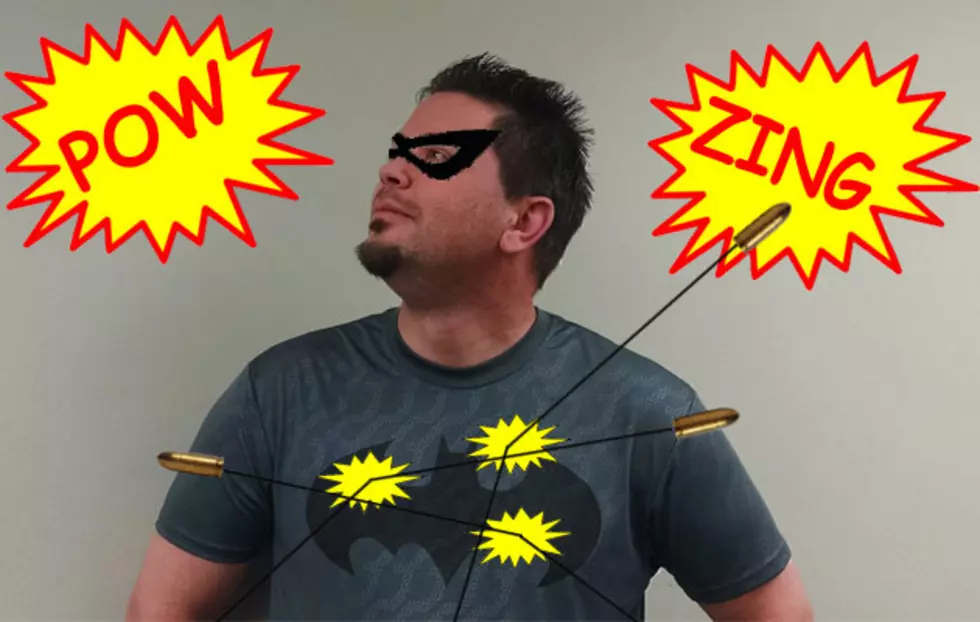 Embrace Your Inner Superhero
Michael Gibson / Townsquare Media
Superhero movies are all the rage nowadays. And as a lifelong fan of comic books, seeing my favorite characters on the big screen is a huge thrill.
I find it amusing the looks I get (especially from Lucky Larry) when I talk about comics, sci-fi shows I love or my beloved Transformers.
Yes, I'm Townsquare Media's local geek, and proud of it.
Outside of Transformers, Batman has always been a favorite of mine, followed by Superman, Captain America, Iron Man and Wolverine.
I've lost my various comic books over the years but thanks to the app Comixology, I've been able to revisit those classics in the digital age and keep up with the latest stories.
Now, I will say, that everyone at some point has daydreamed at least once about what super powers they would want if they were a superhero.
I've thought about many a time and came up with what I would want. I would like the super strength of Superman, the smarts of Batman and the wisdom of Optimus Prime. I'd like to hear what powers you would want in the survey below.
This year, BTW, is an exciting year for super hero movies. Black Panther has taken over the world. The release of Avengers: Infinity War has been moved up a week to April 27. Deadpool 2 hits theaters May 18. Antman and the Wasp comes out July 16. Plus Aquaman, X-Men: Dark Pheonix and even a new Hellboy movie for 2019. There will be no shortage of superhero fun for the next year.
Now, if only I could talk the boss into a trip to Comic Con this year, you know, for work and stuff.