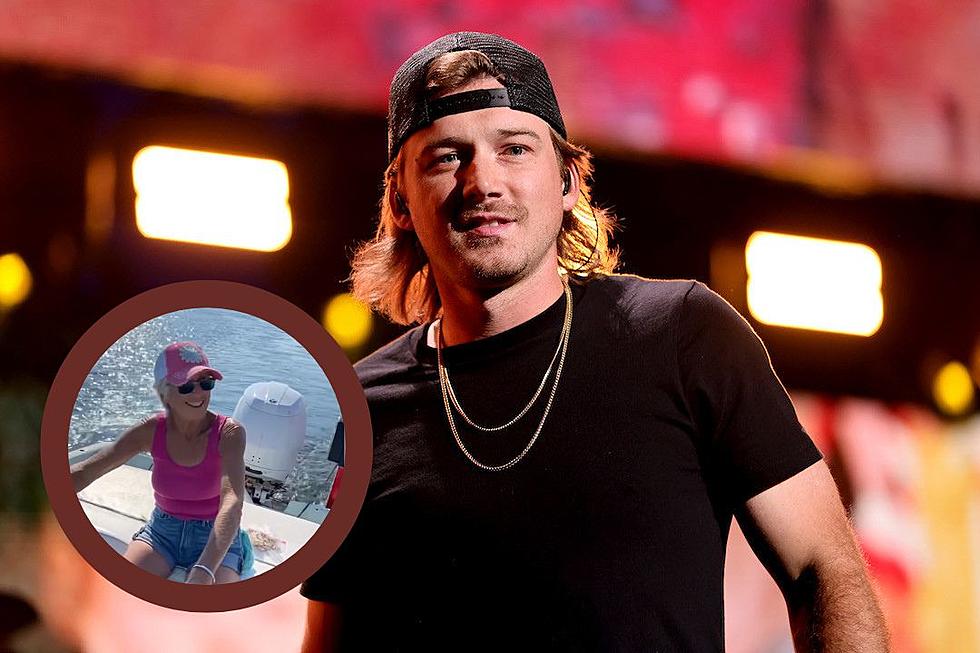 Luke Bryan's Mama LeClaire Is a Morgan Wallen Fan [Watch]
Matt Winkelmeyer, Getty Images/Instagram
Luke Bryan's mother, LeClaire, is no stranger to a good time. On Tuesday (May 23), the 75-year-old country star mama shared video of a perfect day out on the water.
LeClaire herself is behind the wheel of the boat in the clip, sporting a ball cap, pink tank top and ear-to-ear grin that prove she's definitely in her happy place on a boat.
"What a gorgeous day. Love fishing so much," she writes in the caption. "Beats cleaning the house any day."
In the video, LeClaire's also dancing along to the perfect song for the occasion: Morgan Wallen's "Country A$$ S--t," which features the line, "But wait a minute, the whole world can kiss it / 'Cause me and my country a-- are going fishin'."
That song was never a single, but it's a fun fan-favorite off of Wallen's early 2021 Dangerous double album.
It makes sense that LeClaire would be a Wallen fan: He and her country superstar son have shared the stage in the past, and he's one of the biggest names in country music today.
LeClaire's antics — and dance moves — have periodically popped up in her son's own superstar country career. She co-starred in the singer's "One Margarita" music video in 2020, alongside Bryan's wife Caroline and a number of other special guests.
Her larger-than-life personality has also attracted its own fanbase, and she's a frequent participant in family prank wars.
44 Reasons You've Gotta Love Luke Bryan:
Adorable Little Girl Takes Over Luke Bryan's Mic