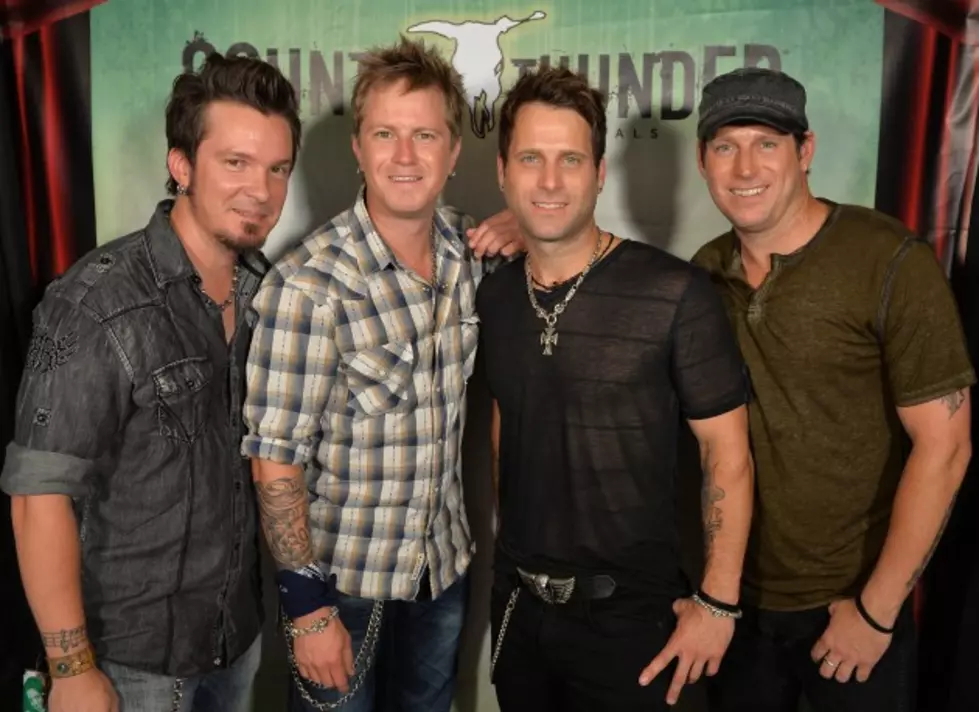 Parmalee in the Studio With Big D and Bubba on Tuesday [VIDEO]
Rick Diamond, Getty Images
Country group Parmelee will be in the studio with Big D and Bubba Tuesday morning. These guys already have a hit under their belt with "Carolina," and now they have released single No. 2.
 Parmalee is made up of brothers Matt Thomas and Scott Thomas, along with their cousin Barry Knox and Josh McSwain, a best friend since childhood. Not many bands have had a longer, harder road to success than Parmalee.
Shortly before signing with Stoney Creek Records after 10 years on the road, the band's drummer, Scott Thomas, nearly died when he was shot during a robbery. Then the single "Carolina," a song first released five years ago, spent 38 weeks trying to make its way up Billboard's Country Airplay chart before finally hitting the top 10 on Nov. 9 -- the longest such climb by a duo or group in the chart's 24-year history.
Don't miss Parmalee with Big D and Bubba in the morning from 5a-9am on KNUE!