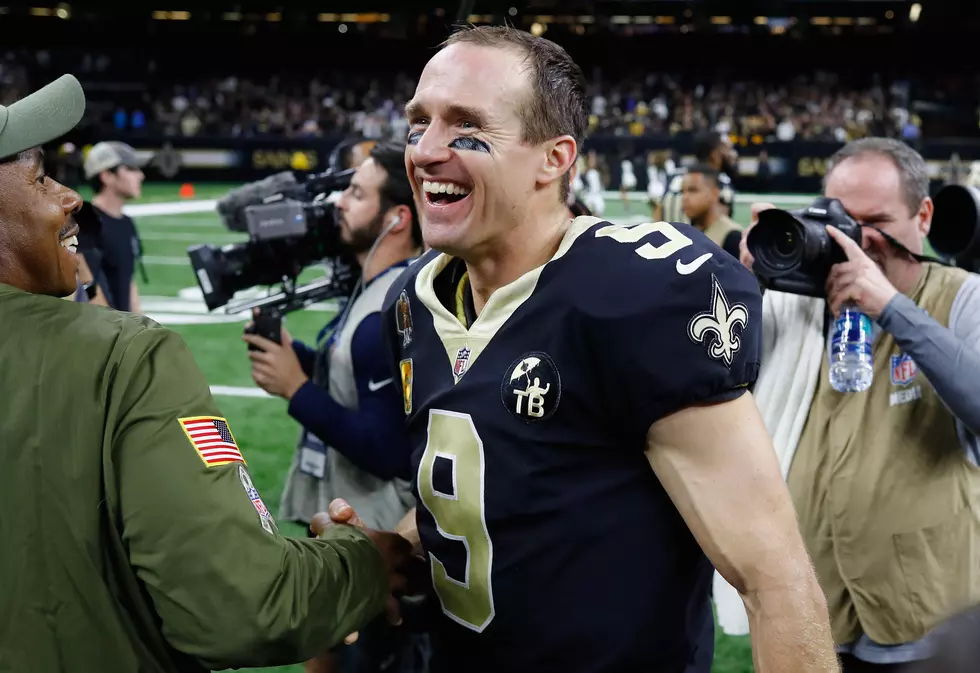 Saints at Cowboys Will Be a Better Game Than People Think
Wesley Hitt / Getty Images
The 10-1 New Orleans Saints will be at AT&T Stadium versus the 6-5 Dallas Cowboys tonight. We've seen the Saints light it up this year, they're pretty damn good. Tonight will not be the blowout everyone is expecting, though. Dallas' defense is top 5 in the NFL. They'll pressure Saints quarterback Drew Brees all night. Dallas' secondary is pretty good, too. They'll slow the Saints receivers.
The Saints have the top rushing defense in the league, so that could be a problem for the run heavy Cowboys. I believe, however, the Cowboys offensive line will find some holes for Zeke Elliot and he'll get another 100 yards.
Now, there is some history of the Cowboys stopping a hot Saints team. In 2009, the Cowboys came into New Orleans and beat a 13-0 Saints team that was playing lights out just like this year's team. However, I still think the Saints will win 27-17. But don't be surprised if the Cowboys pull off a win by a field goal. We'll be in for a treat tonight.
How 'bout them Texans! They won their eighth straight game against the Tennessee Titans Monday night. Cleveland comes to town Sunday. As good as the Browns have been playing, and they'll be a contending team in a couple of years, the Texans will win their ninth straight.
The rest of my Week 13 picks are below:
Thursday, November 29
Saints at Cowboys - Saints
Sunday, December 2
Bears at Giants - Bears
Bills at Dolphins - Bills
Broncos at Bengals - Broncos
Rams at Lions - Rams
Ravens at Falcons - Ravens
Colts at Jaguars - Colts
Browns at Texans - Texans
Cardinals at Packers - Packers
Panthers at Buccaneers - Panthers
Chiefs at Raiders - Chiefs
Jets at Titans - Titans
Vikings at Patriots - Patriots
49's at Seahawks - Seahawks
Chargers at Steelers - Chargers
Monday, December 3
Redskins at Eagles - Eagles
Make your picks in our 2018 Pick 'Em Contest and see if you can out pick me each week. You know you want those bragging rights.