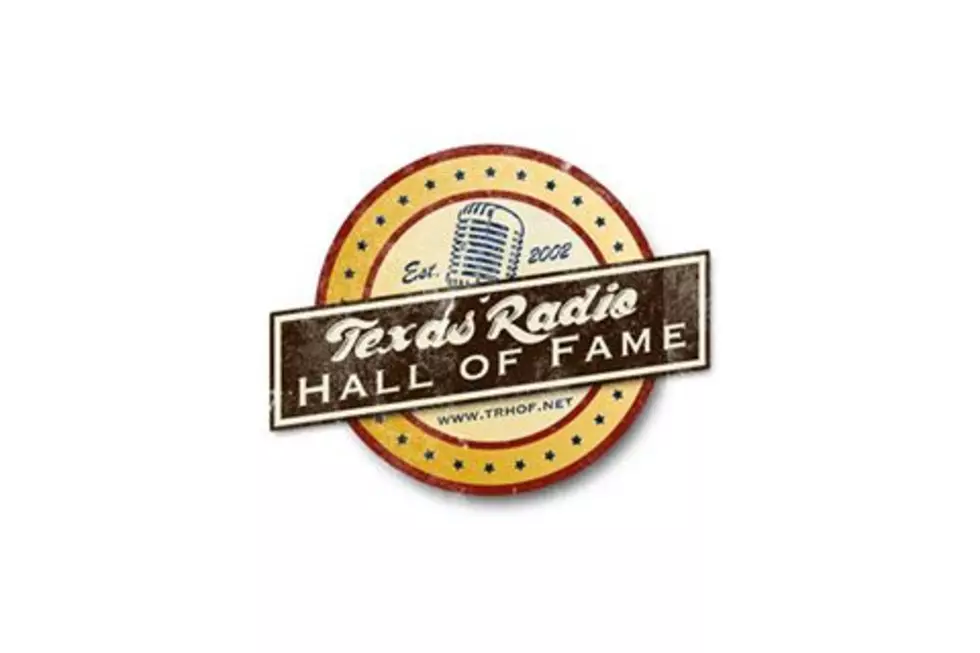 Texas Radio Hall Of Fame Nominees Include Two KNUE Staffmembers
JHolsteadTRHOF
Back in 2002, broadcasters from the Lone Star State formed the Texas Radio Hall Of Fame.  Over the 15 years since, about 300 industry notables have been enshrined, including station owners, management executives, & on-air performers.  Membership in the organization has grown so significantly that a permanent home base needed to be established for the group, & it's right here in East Texas.  Kilgore's Texas Museum Of Broadcasting And Communications will now have a section dedicated to honoring those noteworthy broadcasters inducted into the Texas Radio Hall Of Fame.
Voting is going on right now for 2017's Hall Of Fame Class, & two of this year's nominees are part of the KNUE family.  Our 1st congratulations go out to Danny Merrell! 
You've heard Danny on KNUE for the past 5 years, but he's been a Texas radio personality his entire career- really almost his whole life since he actually began doing professional sportscasts when he was just 12 years old (true)!  During the years between then & now, Danny has been behind a mic in Lockhart, Austin, Bryan-College Station, Lufkin (for 27 years), & of course Tyler-Longview.  He can also claim an honor very few others are lucky enough to share:  every Country radio station he's ever worked for has been the #1 choice for Country music in its particular area of the state.  Clearly that makes Danny Merrell a good luck charm for KNUE! 
KNUE's 2nd representative among the Class Of '17 nominees is...  ME- John Roberts!
I've worked for radio stations in the Lone Star State for a total of 18 years, 9 in Austin, 8 in Dallas-Fort Worth, & now here in Tyler-Longview since last October.  My primary role for KNUE & the other 3 local Townsquare Media stations is Operations Manager.  I'm also the day to day Brand Manager for 3 of the 4 stations, including New Country 101.5 KNUE!  It's certainly a terrific feeling to be recognized by the panel of radio pros who take part in the Texas Radio Hall Of Fame nominating & voting process each year.
We'll find out in early August who topped the final Class Of '17 ballots.  The ceremony to mark those winners' permanent place in Texas broadcast history is set for November 4th at the Texas Museum Of Broadcasting And Communications in Kilgore.