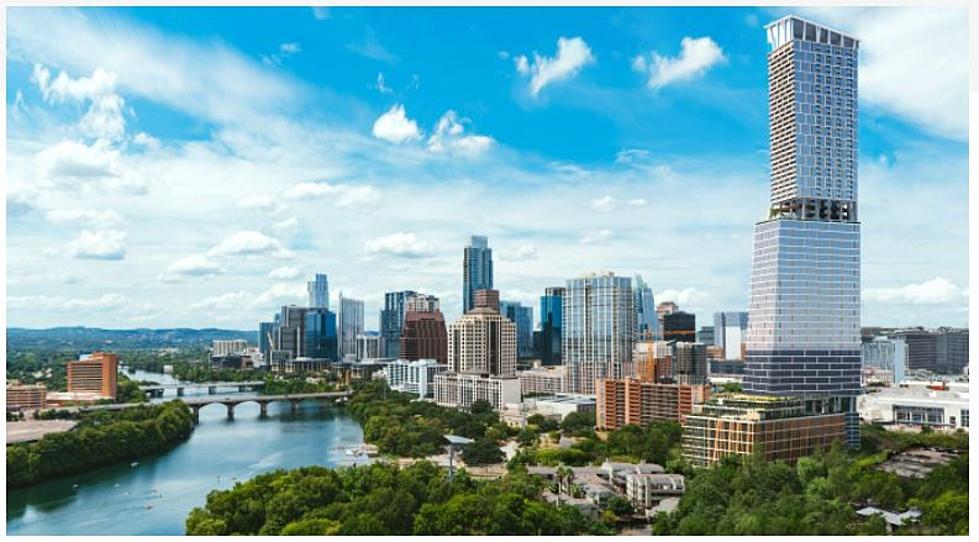 This 74-Story Funky Looking Skyscraper Could Be Built In Austin, Texas
Austin.towers.net and LPC / Kairoi / KPF /HKS
Anyone on planet Earth has heard the saying, 'Everything is bigger in Texas' and most everyone on the planet believes it! In most cases, it's true, however, not in this case. Take for instance the Shanghai Tower in China, it's currently the tallest building in the world standing tall at a whopping 2,073 feet tall. Now, the tallest building in Texas currently comes in at a little less than half that at 1002 feet tall.
The tallest building in Texas right now is the 75 story JPMorgan Chase Tower in Houston and it could lose its title as the tallest building in the state to a new building project planned in Austin. This new skyscraper will stand 74 stories tall and if the builders can stretch it to 1003 feet tall somehow, it will become the tallest building in Texas.
Developers plan on breaking ground with construction set to begin this summer, this building is going to be quite the eye-catcher and is going to feature just about everything under the sun!
Once complete this mega-structure will house:
25 floors of office space
34 floors of residential space
352 apartments
686,000 square feet of office space
251-room hotel
retail space
It will have a total of 2.7 million square feet of space and include four levels of residential amenity spaces for outdoor deck-type areas
How much will this supertall building cost?
Although an official cost of the project hasn't been announced, the Austin-American Statesman (via KVUE) uncovered the projected cost to be at least $520 million. In order to be built though, the developers still need a building permit from the City of Austin before construction may begin.
Peak Inside Houston's Manor on Carnarvon, The Second Most Expensive Home in Texas
Unique Home in Houston, Texas You Have to See For Yourself
This home in Houston is one of a kind, do you love it or hate it?
Amazing Whitehouse, Texas Home on Lake Tyler
This Whitehouse, Texas home is a perfect place to be comfortable at home and have a wonderful place to entertain family and friends.
Most Overpriced Home in Texas
This home was destroyed in a fire yet the list price is still $350,000.