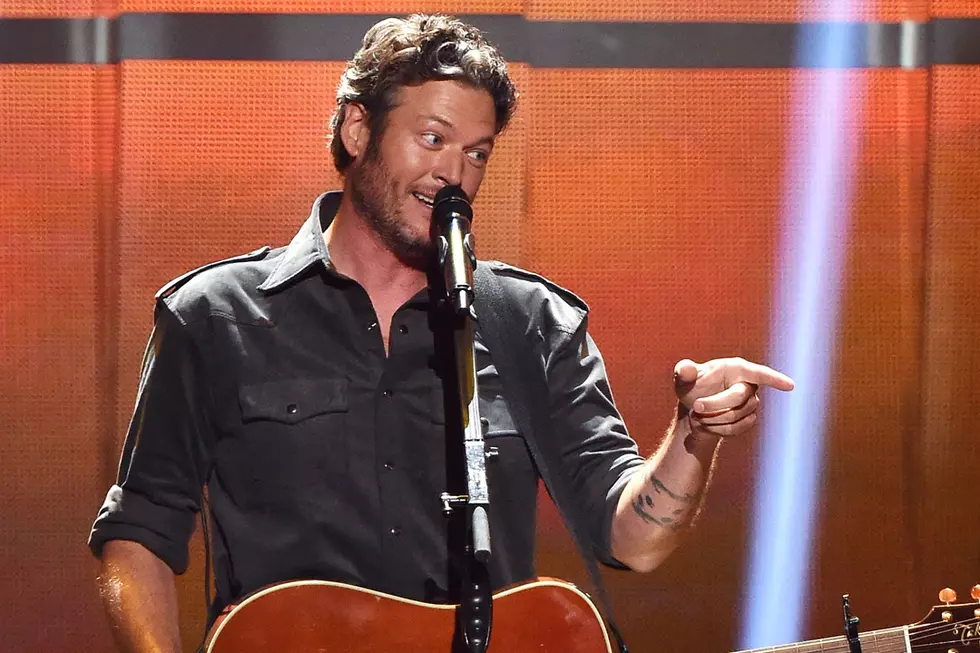 Blake Shelton Lashes Out at Erroneous Tabloid Reports
Ethan Miller, Getty Images
It's been quite a week for Blake Shelton, and not in a good way. Once again the superstar has taken to Twitter to fight back.
The country superstar has watched tabloids push stories about a possible engagement to Gwen Stefani. He also reportedly bought a house with her and got her pregnant. She's said to be on his next album, or they're making an album together — we can't keep up!
Needless to say, it sounds like none of it's true. Shelton sounded off about what he's read lately, saying the media has reached a new low. "If my life was half as chaotic as they say it is I'd be dead," he tweets. "My god I wish they'd move on to someone else!!! It's so old at this point." The country star's fans showed support, even joking around with him about the erroneous claims.
But there has been some good news lately. On Tuesday, Shelton revealed that he'd finished tracking his upcoming album. Previous tweets and comments indicate it will be a very personal release, although he hasn't shared many details aside from a photo with the Oak Ridge Boys that says, "Tonight was literally magic... Thank you @oakridgeboys!! What an honor. So excited about my album!!!"
Shelton will begin a new season of The Voice on NBC this month. He'll also begin touring with five shows scheduled for February. There are numerous festival dates on his calendar, including a June 18 stop at Country Jam in Grand Junction, Colo.
See 9 Unforgettable Blake Shelton Moments