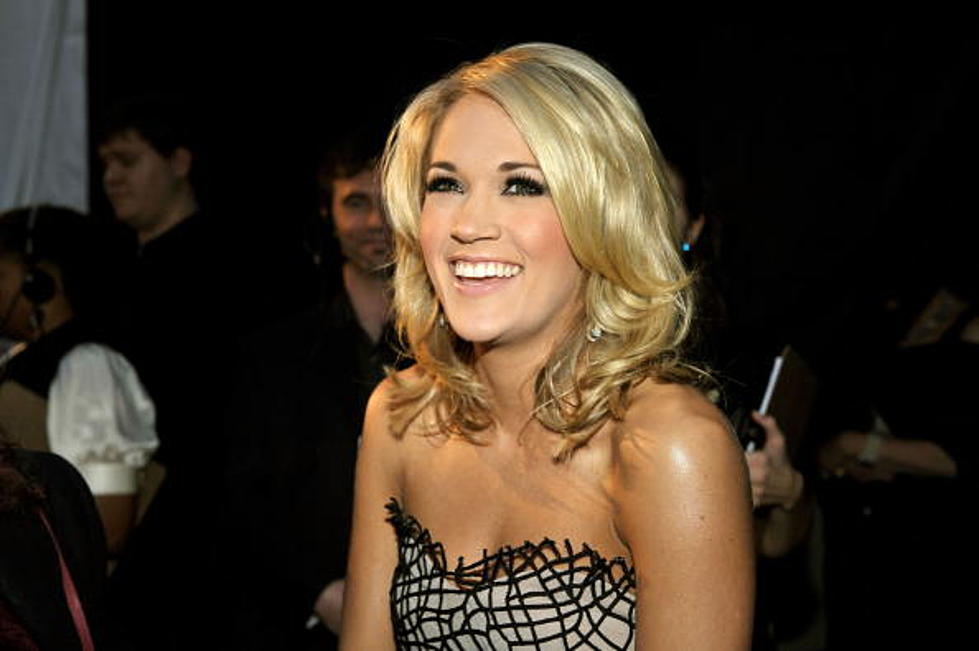 Carrie Underwood – The Code Phrase is 'Chocolate Bunnies'
Charley Gallay/Getty Images for PCA
If you should ever find yourself at a gathering with Carrie Underwood in the room (it's okay to dream), and you hear the reigning ACM Entertainer of the Year shout out 'Chocolate Bunnies!', that would indicate that there is a problem.
Apparently, Carrie uses this code phrase with her mom.
You see, Carrie, the girl that can take over a stage with her talents,  tends to be shy when she's off the stage and around folks that she's not familiar with.  She does not get this trait from her mom, who is one of those who never meets a stranger.
According to CMT, Carrie's mom is also quick to tell childhood stories about her talented daughter, and sometimes they can be rather embarassing.  So, Carrie has introduced a code phrase for such a situation.  If Carrie ever shouts out "Chocolate Bunnies", that's code for 'Mom, change the subject....NOW'.