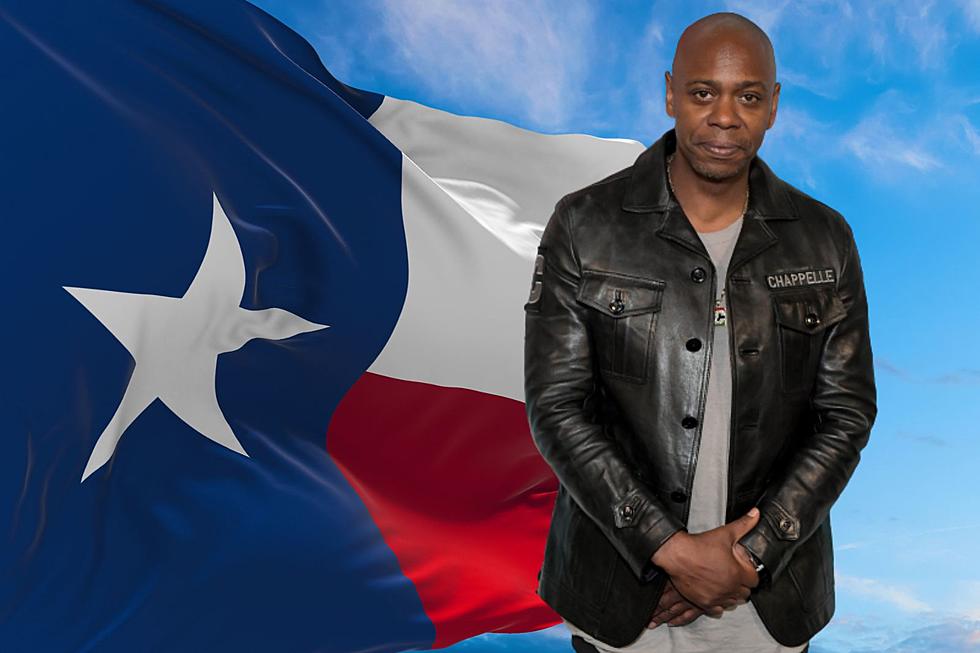 Comedian Dave Chappelle Adds Seventh Comedy Show To Texas Tour
Canva/Getty Images
Dave Chappelle Is Swinging Through Texas This Summer And He's Added MORE Shows To His Tour.
Chappelle's work has earned him more than 30 nominations and awards in television and film for projects that include his groundbreaking sketch comedy television series "Chappelle's Show", five Emmy awards, including three for his Netflix comedy specials, and 3 consecutive Grammy Awards for Best Comedy Album.
A few weeks ago, the news broke that this decorated and legendary comedian was bringing his tour through the Lone Star State and demand has been so huge that another date has been added.
The newly added show brings Chappelle's total to five Texas cities this summer.
According to Live Nation, Chappelle had already announced that he would be bringing his tour to 4 Texas cities: Dallas, Houston, Austin, and San Antonio. Tickets for all of these shows have been moving like crazy.
His Austin show at The Moody Center set for July 14th has already sold out and a SECOND Austin Show has been added for Saturday July 15th.
The Fifth Texas Tour Stop Will Be At Dickies Arena in Fort Worth, TX, on June 30.
5 Cities, 7 Shows! Tickets for the newly added Fort Worth show are on sale now at Ticketmaster.
No cellphones, cameras, or recording devices will be allowed at this show. Upon arrival, all phones and smart watches will be secured in Yondr pouches that will be unlocked at the end of the show. Guests maintain possession of their phones throughout the night and, if needed, may access their phones at designated Yondr unlocking stations in the lobby. Anyone caught with a cellphone in the venue will be immediately ejected according to Live Nation.
19 Texas Teenagers Have Gone Missing in June Including 1 From Henderson
Help a Henderson family who is looking for their missing 17-year-old.
A $5,000 Reward Offered for a Texas Fugitive Wanted in Henderson County
These Texas 10 Most Wanted and 10 Most Wanted Sex Offenders are hiding from Texas law enforcement, including from Henderson County authorities, so they don't go to, or back to, jail.
6 Most Common Crimes Committed in Tyler, Texas
Crime happens everywhere but here is a look at the most common crimes committed in Tyler, Texas.