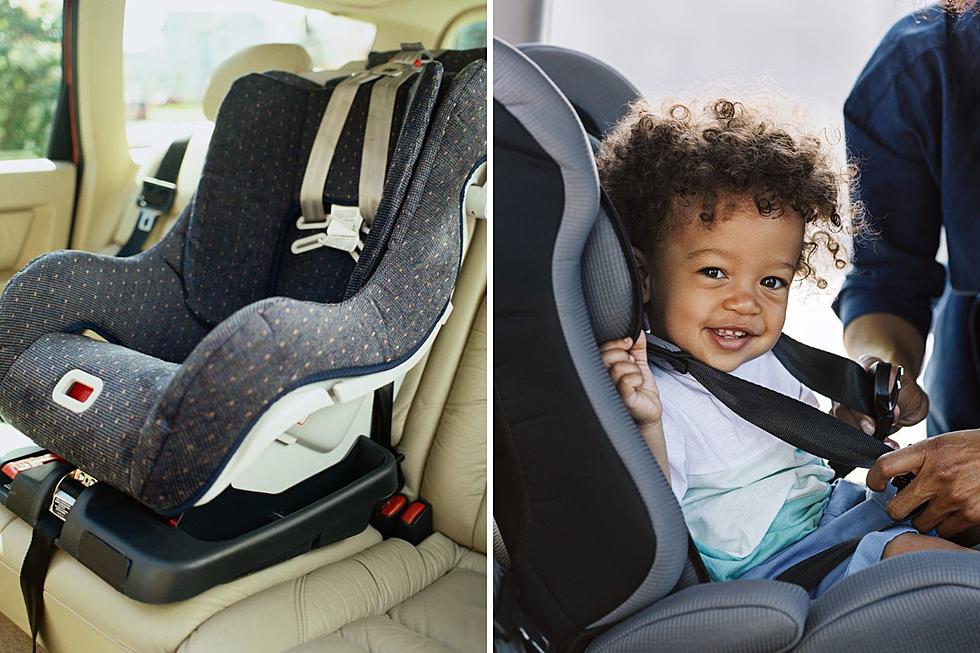 Get Your Child's Car Seat Installation Inspected For Free In Longview, Texas
Getty Images
Having a child is a wonderful and life-changing event. Once you learn about the news of your pregnancy, you begin preparing for the arrival of your new baby in Longview, Texas. You get the baby's room ready. You get the crib put together and then you get the wipe warmer stocked and plugged in, the formula is on standby and now fun of raising a child begins!
Once the little one arrives you'll be responsible for them for at least the next 18 years and most likely longer than that. And that begins with your first trip home from the hospital and while traveling. That first ride home from the hospital can be a terrifying one because you'll be stressing over whether or not you've installed your child safety seat properly.
Don't worry, a lot of parents stress over this. Thanks to the Texas Department of Transportation (TXDOT) teaming up with Texas A&M AfgriLife Extension, they are hosting a free child car seat safety inspection event to make sure your little ones are buckled up correctly.
According to TXDOT, nearly 2 in 3 car seats are used improperly. From rear-facing to forward-facing to booster seats there are that many that are being improperly used and could be putting some children at risk. If you have a child seat in your car, get its installation inspected for free.
The event will happen Wednesday, April 26th from 4 p.m. - 6 p.m. at Community Connections at 501 Pine Tree Rd in Longview.
All car seats come with installation instructions, make sure you follow them and read the manual. Here are a few key points to remember:
Read the instruction manual
Choose the right seat that's appropriate for your child's age, weight, and height
Position the seat correctly - the seat should be placed in the back seat of the car, in the center if possible
Install the seat securely using either the vehicle's seat belt or the LATCH system
Adjust the harness to fit snugly over your child's shoulders, with no slack
Check for proper installation - give it a tug for any movement
Get a professional inspection
The last step can be accomplished by visiting this free car seat safety event on Wednesday, April 26th in Longview.
The Longview And Tyler Restaurants That Should Be Resurrected
The popular eating joints once served thousands of East Texans. Unfortunately, they're just a memory now and East Texans want them back
These 10 Longview Intersections Had The Most Accidents In 2021
Longview drivers are not invincible when it comes to traffic accidents, these Longview intersections saw the most accidents in 2021 according to a report from the Longview Police Department.
These Restaurants in Longview, TX Have Great Online Reviews
Here is a list of highly rated restaurants in the Longview, Texas area.
10 Safest Neighborhoods in Longview, Texas
According to crime rates here are the safest neighborhoods in Longview, Texas