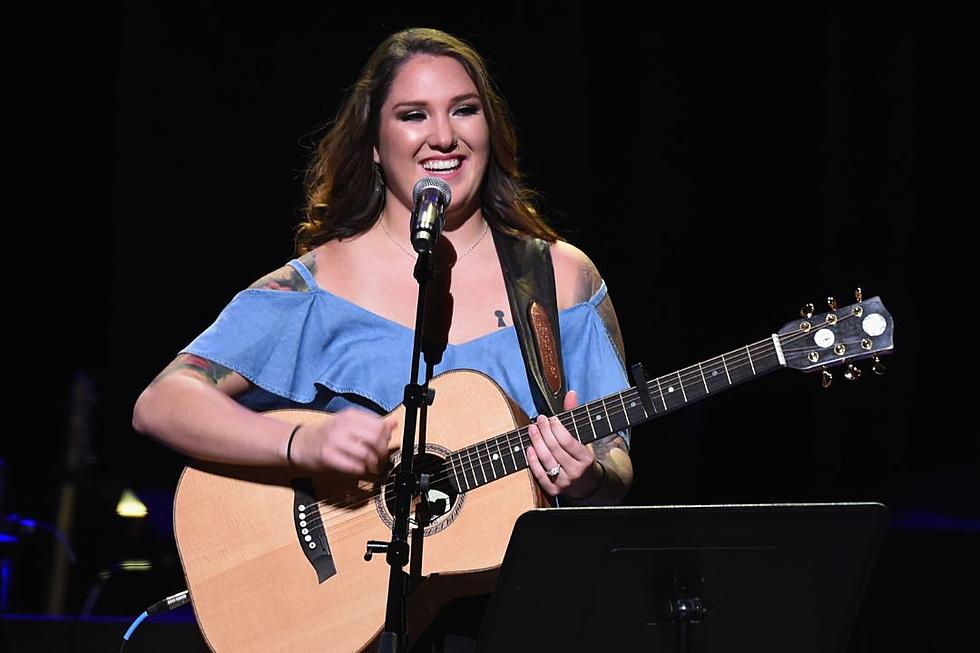 Allie Colleen Is Looking for an 'Honest Man' in Romantic New Single [Listen]
Rick Diamond/Getty Images
Allie Colleen is following in dad Garth Brooks' footsteps by pursuing her own music career, and she shared more of her artistry with a new song, "Honest Man," released on Feb. 10. She wrote the song along with Kate Hasting, Vinny Vencent and Lance Carpenter, and it tells an everlasting love story from the female perspective.
The tune finds Colleen more or less asking a love interest to marry her. Early in the song, she professes her love for her partner and shares her desire to "set these plans with a stone." She repeats the words of love her partner has said to her, and she says putting a ring on her hand will make him "an honest man." 
Colleen admits the song reverses "the cultural norm" of a man proposing to a woman, but she wanted to write a song that showcases a bold woman.
"I believe in pursuing who and what you love," Colleen says. "This song might reverse the cultural norm of 'him asking her,' but I would be more than honored to meet a man who made me feel feminine enough to love my strengths as a partner — not alone a woman. This song is how I would ask a man to marry me. I have gotten to witness this song encourage women to be brave, and use this as a part of their own proposals to their partners, and to them, I would just like to say — I look forward to the fact my nieces get to grow up seeing women all around them be as bold as you."
The song's simple acoustic guitar instrumentation allows Colleen's strong and unique voice to shine through, and the tune as a whole exudes romantic optimism.
"Honest Man" is Colleen's first release of 2023 and follows previous singles including "Halos and Horns" and "Feels Like." The singer wrapped up a February tour with a show in Flint, Mich., on Feb. 24.
50 Best Country Love Songs
Check out country music's 50 best love songs, from the legends like Glen Campbell and Conway Twitty to new country crooners like Blae Shelton and Shania Twain. These are the best and most popular country love songs.