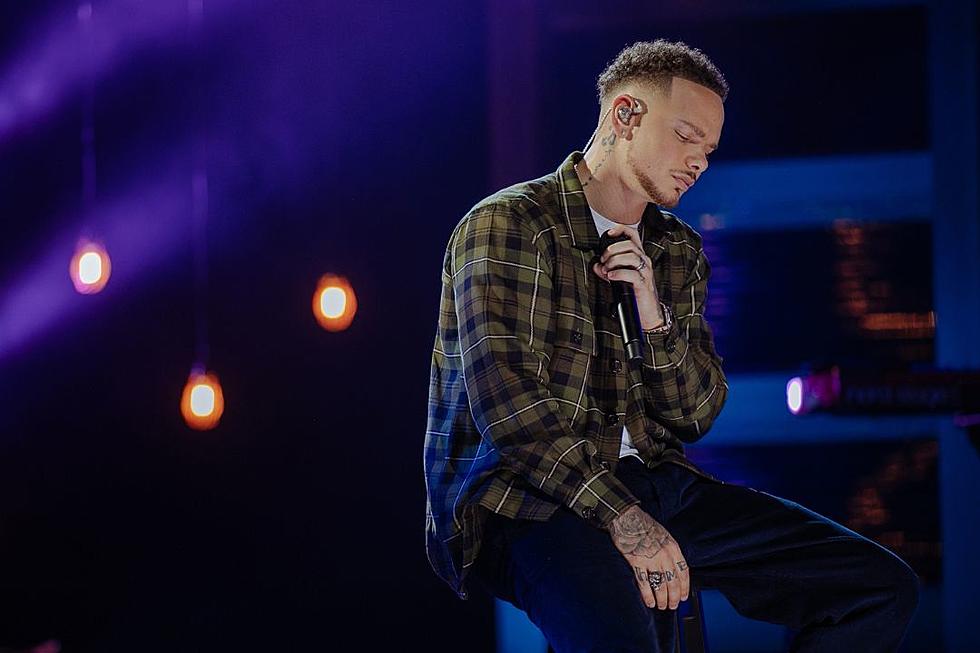 Kane Brown Got Imposter Syndrome When He Starting Playing Bigger Venues
Catherine Powell, Getty Images
Imagine working your whole career, then finally reaching the pinnacle of it, only to believe you don't belong there. It's called imposter syndrome, and it's common — Kane Brown admits he suffered from feeling like a phony when he started playing larger venues than he was used to.
"When I f---ing started playin' bigger places I got, like, imposter syndrome of it moving too fast. I wasn't the greatest on stage, I wondered what everybody thought about me," Brown tells Today's Willie Geist in a recent interview.
Brown had a unique rise to fame, largely drawing attention from his viral social media covers of hit songs. He was a pioneer in that sense, and truly the first country star to break out via social media. Up until that point, the country audience hadn't given any space for acts that were getting popular in non-traditional ways.
"They'd be like, 'Just look at him. He's not country! That's not what country looks like,' yada, yada, yada. But I feel like it's also what made me blow up on Facebook," Brown reflects. "'Cause, I had a lot of people that clicked my video and they would be like, 'I thought you were going to rap, excuse me.' And then I started singing. So it kind of shocked them and they wanted to share."
Brown opened new doors for artists like Bailey Zimmerman, who also grew a loyal fanbase online before he began producing radio hits. Though Brown's name started to simmer in 2015, it wasn't until June of this year that he finally felt the symptoms of imposter syndrome fading, when he became the first Black artist to headline Boston's Fenway Park.
"When I did Fenway, I knew that I was supposed to be there," he says. "When I got out there, you know, there were no nerves. There was no, 'Oh my God.' It was like, 'It's showtime, and I'm going to put on a show and let these people know that I'm so glad they're here and that I'm so glad to be here.'"
20 Kane Brown Songs Every Fan Has Memorized
Kane Brown has built himself quite the career: He's come a long way since 2015, when he released his first single, "Used to Love You Sober." Prior to that, Brown was covering other country stars' songs for social media. Now, he is a star, with nine No. 1 hits under his belt, including a special duet with his wife Katelyn. There's no ceiling to this Tennessee boy's success!
20 Best Morgan Wallen Songs — Hits Every Fan Should Know by Heart
You'll find largely singles in this Top 20 countdown of
Morgan Wallen
's best songs and biggest hits. But we've scattered in a few songs found deep within Wallen's two albums,
If I Know Me
and his record-breaking double album
Dangerous
.
See Inside Morgan Wallen's Recently Sold Nashville Home
Morgan Wallen
has sold his Nashville home for $835,000. The country singer sold his home for a $135,000 profit five months after being filmed on his driveway using the N-word. The 4-bedroom, 3-bathroom house is a two-story house near Nashville's 8th Ave. It's over 2,700 square feet. Redfin confirmed the house sold on July 8, 2021, less than one month after it was listed.