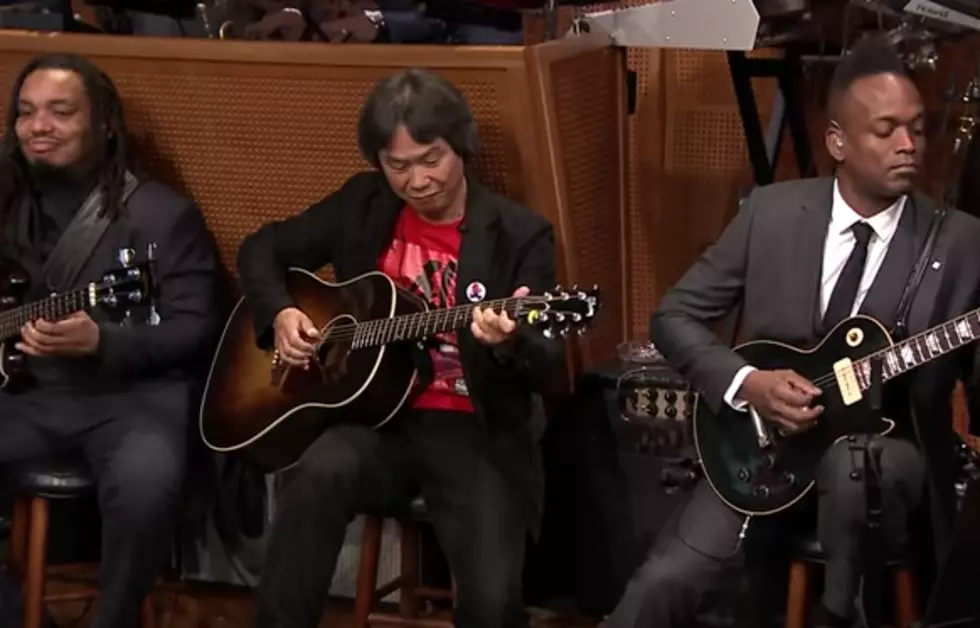 Jimmy Fallon Keeps the Nintendo Nostalgia Going (and Introduces the Future)
The Tonight Show Starring Jimmy Fallon via Youtube
Nintendo's nostalgia run continued with the Tonight Show Starring Jimmy Fallon Wednesday night (December 7). The creator of Mario, Shigeru Miyamoto, joined The Roots and performed the theme to Super Mario Bros.
If you're having a bad day, this will put an instant smile on your face.
Nintendo is having a heck of a run lately. First, the release of the Nintendo Classic Mini (watch my review below) takes us original gamers back to a golden era. Then, we brought you the story of the graphic artist in Houston with his Super Mario Bros. themed Texas shirt.
Later on the show, Jimmy got to try out the new Super Mario Run for iPhone and the new Nintendo Switch game console.
Mario, Link, Donkey Kong, it all will bring us up no matter who we are.