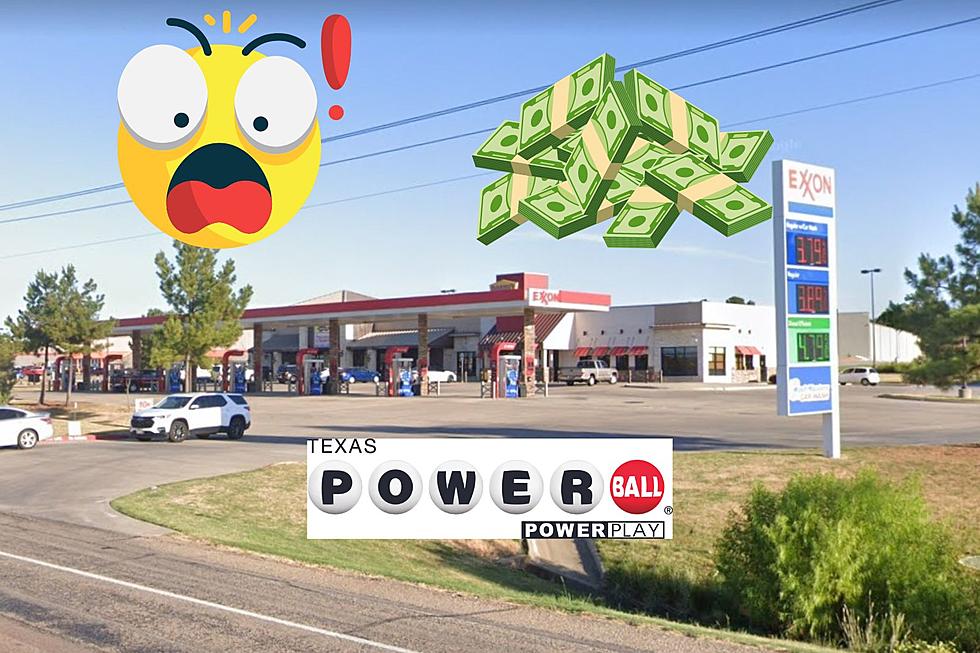 Someone in Texas With a Winning Ticket Will Soon Lose $1 Million
Google Maps/Canva
Q: What's worse than being one number off from winning a $1 million lottery drawing?
A: Matching all the numbers but not knowing that you have a winning ticket.
On or about October 22, 2022, somebody walked into this store located at 3070 N.E. Loop 286 in Paris, Texas.
That person bought a Powerball Quick Pick ticket at this Tiger Mart that ended up matching five of the numbers drawn (19-25-48-55-60). The red Powerball number (18) was not matched. But, that second-tier winning ticket is worth $1 million...however, it will soon expire.  
Whoever has that winning ticket has until Thursday, April 20, 2023, at 5 p.m. local time to claim the money. The ticket holder may claim the prize at any Texas Lottery® claim center. The ticket holder may also claim the prize by mail.
"We encourage our Powerball players to take another look at their tickets, and if your numbers match, sign the back of the ticket before claiming your prize at a Texas Lottery claim center," said Gary Grief, executive director of the Texas Lottery. "We hope to celebrate the Texas Lottery player who became a $1 million prize winner before this prize expires."
A ticket holder forfeits any claim to a prize for a draw game after the expiration of the 180th day following the draw date. The deadline may be extended for a period of time for certain eligible military personnel. 
So, what happens to that $1 million if it goes unclaimed? Those prizes revert back to the state for programs authorized by the Texas Legislature.
Mesa Vista Ranch, Massive Estate of Texas Billionaire T. Boone Pickens
T. Boone Pickens' Mesa Vista Ranch encompasses around 100 square miles of picturesque ranch land along the Canadian River in the northeastern Texas Panhandle.
This property includes multiple homes, several golf holes, a chapel, a runway and hangar, bird dogs, and much more. The property was recently put up for sale with an asking price of $170,000,000.
It recently sold, but no details have been offered on the actual buying price.
Photos courtesy...