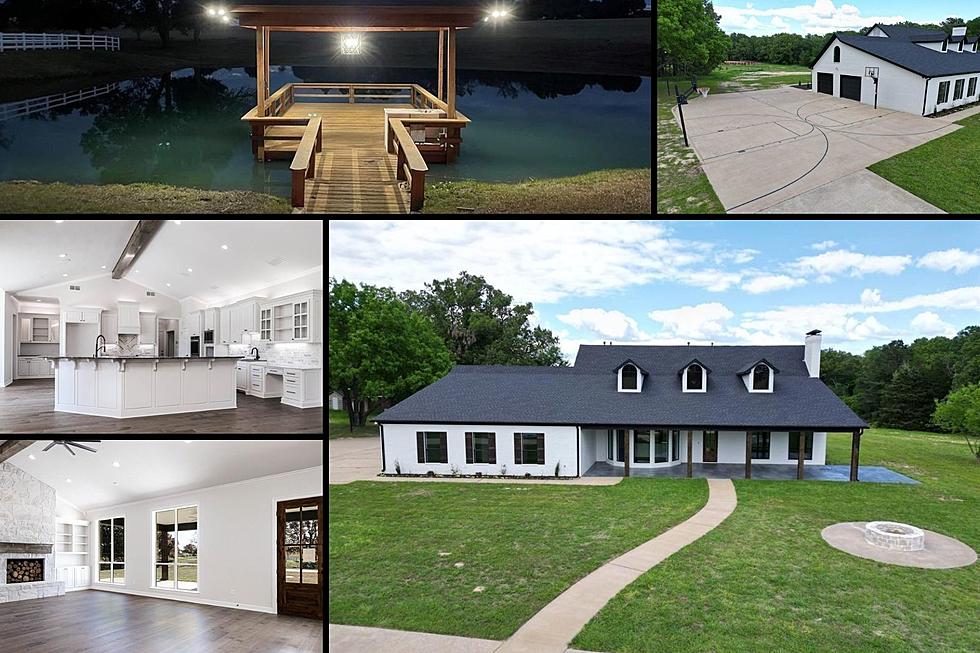 Check Out This New Home on 15 Acres in Flint, Texas
Juan Gonzalez RE/MAX Tyler
For many of us living in East Texas is a dream come true. It's absolutely beautiful here, there are tons of great restaurants, and the area continues to see business growth which also means population growth. It's not shocking that more people are finding out about how great East Texas truly is, and if you're looking for a piece of real estate here you are going to want to see this stunning home and property located just south of Tyler in Flint, Texas. 
The home and 15-acre lot give you everything you could possibly want. There is plenty of room if you just want to relax in privacy, but if you like to entertain friends and family there is a lot to enjoy about this place. On the property you will find lots of gorgeous trees for natural beauty and a pond to enjoy.  
The Master Suite is Set Up Perfectly
The master suite is large, but you will fall in love with the 3 closets with built-in drawers. The master bathroom has an oversized shower and soaking tub. It's the type of bedroom that will make you never want to leave.  
The Home Has So Much to Offer
There are four bedrooms, three full bathrooms, and one ½ bathroom. The house is 3,773 square feet and was built in 2022. The address is 18617 County Road 139 in Flint, TX If you have horses or livestock the pastures are ready for you and your animals. You're going to want to see pictures of this place, but just a heads up the current list price is $1,329,000. 
New Home on 15 Acres Located in Flint, Texas
This new home on 15 acres is exactly what you need in East Texas, you have to see these pictures.
The Top 10 States Moving to Texas May Surprise You
Folks in Texas are well known for our warm hospitality and friendly nature. It's no surprise that visitors tend to take well to our welcoming atmosphere. Add in our massive size and booming economy it's understandable why Texas cities are seeing a big influx of people.