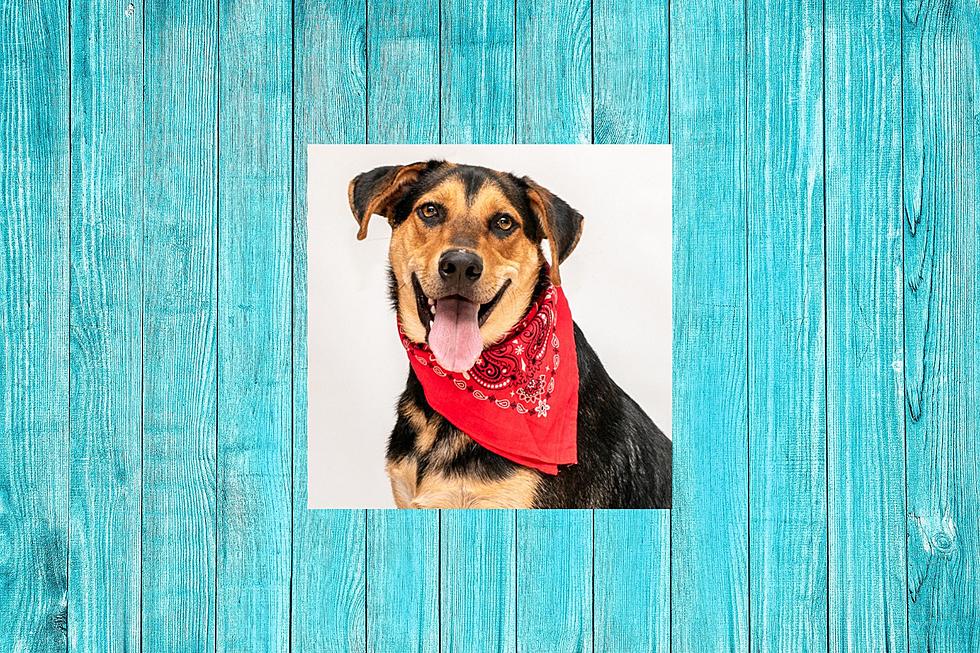 Skip, The Shepherd Mix, Is Looking For His Fun And Permanent Family
Pets Fur People
Skip is a resident of the Humane Society's Pets Fur People in Tyler, Texas. While he really loves the shelter life because food is being delivered daily, his other canine friends are there, and he loves the love he receives from the staff, what he really craves is the love from a permanent family. Skip is a big healthy guy and he's pretty gentle according to Gayle Helms, Pet Fur People's executive director.
This 5-year-old guy weighs about eighty pounds and would fit into a home with older children simply because of his size. Don't let his age or size fool you, he's still got a lot of energy and loves to play, and gets along pretty well with other dogs and cats too.
Skip is a Shepherd mix with a striking tan face, brown eyes, and a black and tan coat. He came to live at Pets Fur People because his owner could no longer care for him due to his owner's ill health.
Skip will go home with a starter kit of food, a big fluffy dog bed, a collar and leash along with a certificate for half-price basic obedience training from Tyler Obedience Training Club.
For additional information on adopting Skip call 903.597.2471 or check the Humane Society's Pets Fur People website. Pets Fur People requires a completed adoption application before a meet and greet can be arranged. Check out the animals that are available for adoption. Adoption hours are Tuesday through Saturday 10 am until 5 pm - closed for lunch 1-2 pm. The Humane Society's Pets Fur People is the only brick-and-mortar no-kill shelter in East Texas. Pets Fur People offers routine vaccinations, except for rabies, to the public for dogs and cats. Follow Pets Fur People on Facebook, Twitter, and Instagram. Please be a responsible pet owner - spay or neuter your pets. Donations are appreciated.
15 Things to Know and Understand When Moving to Texas
If you're moving to the great state of Texas here are a few things you need to understand.
17 of the Very Best Places for Homestyle Comfort Food Around Tyler
Some days, we just want to go somewhere that serves freshly-made, homestyle comfort food. Ya know, the kind of food that seems to feed our hearts and souls, too.
15 Best States to Visit on Vacation
If you're looking for a fun state to visit on vacation here is a look at 15 of your best options.