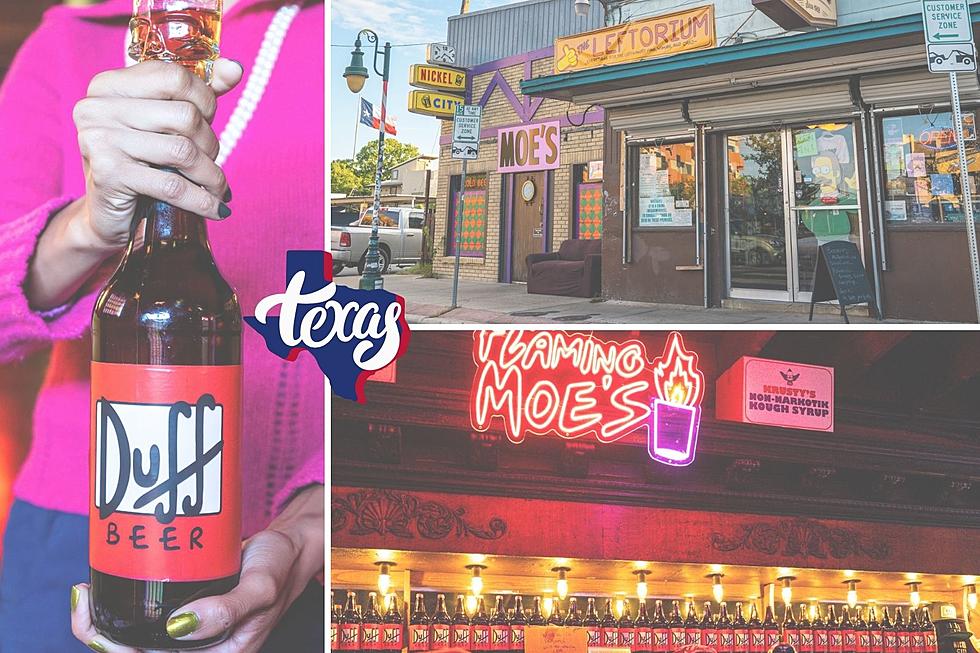 2 Texas Bars Change into Moe's Tavern from The Simpsons for Halloween
Photo courtesy of facebook.com/NickelCityATX
If you've seen even one episode of the iconic television show The Simpsons, then you're probably familiar with Homer Simpson's favorite place to spend time known as Moe's Tavern. It's depicted as a small dive bar in the television show and one bar in Austin, TX and another in Fort Worth, TX has once again decided to transform their restaurant into Moe's Tavern as we approach the Halloween holiday.  
This is not a brand-new concept, in fact the team at Nickel City Bar is known for doing this as it's been replicated for multiple years at this point. It's something that both locals and tourists look forward to as we approach Halloween. It's not just putting a sign outside the building either; they transform every aspect of the restaurant to being exactly like Moe's Tavern on the television show.  
They Changed Their Website Too
When you visit the Nickel City Bar website it has also changed to say Moe's Tavern. It shows the two location addresses (1133 E. 11th Street in Austin) and (212 S. Main Street in Fort Worth). Just a heads up, the bar is cash only. 
The Food and Drink Items Are Fantastic
To keep with the theme the bar will have drinks using character names like the FLAMING MOE for $16 or the DUFF MAN COMBO which is a shot and a beer for $8. The food menu is also very creative Krusty Burger for $10 or Barney's Fried Bologna sandwich for $8. There are lots of other food and drink options to choose from. You must once again applaud the creativity to put something like this together!  
2 Texas Bars Transform Into Moe's Tavern from The Simpsons
People get dressed up for Halloween and now 2 bars in Texas (Austin & Fort Worth) will be doing the same thing as they transform into Moe's Tavern from The Simpsons.
Gallery Credit: Billy Jenkins
The Best Movies Released in the '90s
To celebrate the incredible cinematic achievements of the decade,
Stacker
compiled data on all 1990s movies to come up with a Stacker score—a weighted index split evenly between
IMDb
and
Metacritic
scores. To qualify, the film had to have a premiere date between 1990 and 1999, have a Metascore, and have at least 1,000 votes. Ties were broken by Metascore and further ties were broken by votes.
Keep reading to discover which film featured one of the most disturbing scenes in cinema and which big movie star made the list multiple times.
Gallery Credit: Jason Kessler