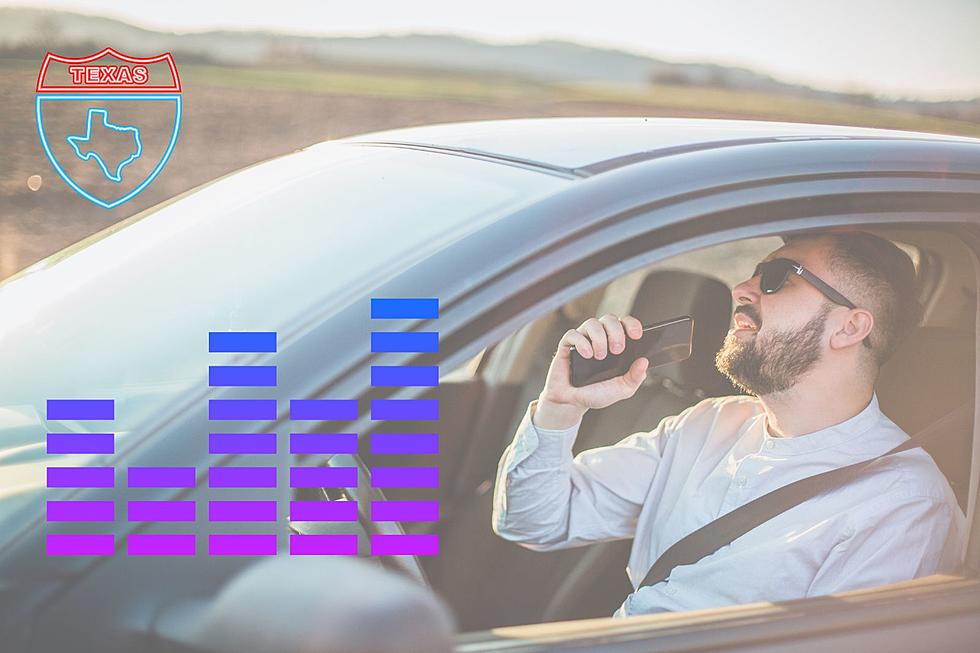 20 Country Songs Texans Should Add to Their Road Trip Playlist
Canva
Just earlier this morning I was chatting with a coworker about a trip she took recently and how much fun it was to just start driving with great music playing. Let's be clear snacks always make a road trip better but as long as you have great music that is all you really need. So, when I saw that Ranker had created a list of the best Country Songs About Traveling I knew that their list could help us add a few songs to our road trip playlist. 
Obviously, everyone is going to have their own taste in music so everyone's playlist is going to be a little bit different but it's always fun to find new songs to add to our favorites. Everyone knows that Country music is a big deal here in Texas so when we were putting together this list of songs to add to your road trip playlist you know that some of the classics had to be on this list. I'm sure many of these songs are already on your playlist, but if they aren't on there yet, you should get them added immediately. 
This List Isn't Just for Road Trips
While this list will be perfect for any road trip you are planning, this list is also fantastic if you're going to jump on a flight to your destination. Really, this playlist is good for anytime but will help you get ready for any travel plans you have coming up.  
Let's Look at the Best Country Playlist Songs
Feel free to hit the comment section if there are songs that you think should be added to this list: 
George Strait - Amarillo by Morning
Willie Nelson - On the Road Again
John Denver - Take Me Home Country Roads
Johnny Cash - I've Been Everywhere
Roger Miller - King of the Road
Jerry Reed - East Bound and Down
Waylon Jennings - I'm a Ramblin' Man
Eddie Rabbitt - Drivin' My Life Away
Jo Dee Messina - Heads Carolina, Tails California
Brooks and Dunn - Red Dirt Road
Josh Abbott Band - My Texas
John Denver - Leaving on a Jet Plane
Old Crow Medicine Show - Wagon Wheel
Dierks Bentley - Drunk on a Plane
Zac Brown Band - Highway 20 Ride
LeAnn Rimes - One Way Ticket (Because I Can)
Jason Aldean - Dirt Road Anthem
Faith Hill - Let's Go to Vegas
Rodney Atkins - Take a Back Road
Rascal Flatts - Life Is a Highway
Most Popular Road Trip Snacks For Texans
One website said the most popular road trip snack in Texas is rice cakes. After talking to long standing residents of Texas they would all agree that anything on this list is more popular than rice cakes.
See the Must-Drive Roads in Every State