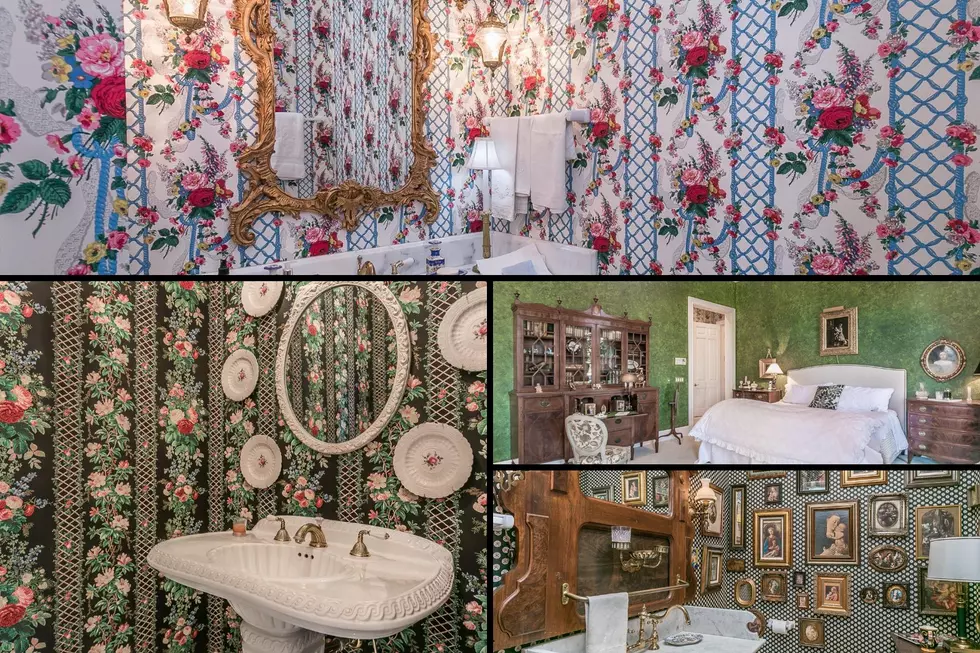 If I Had 2 Million Dollars I Would NOT Buy This Amarillo, TX Home
Kristal K. Mooneyham via realtor.com
There are so many beautiful properties and homes across the state of Texas that are currently for sale. From the outside this home in Amarillo, TX looks nice and even when you look inside there are some beautiful aspects of this place. But then you start noticing the pink walls and ridiculous wallpaper, while I realize all of those things could be changed, even if I had the $2 million dollars to spend on a house this would not be the home for me.  
I wasn't shocked to see that this home at 18 Willow Bridge Dr, Amarillo, TX 79106 has been on the market for over 650+ days. The home is 4 bedrooms and 6,921 square feet. There are 3 full bathrooms, one ¾ bathroom, and one ½ bathroom. This place comes with a 2-car garage and was built back in 1986, although I'm not sure there has been a lot of updating since then.  
It's A Custom Home That I Would NEVER Want
While I realize it's crazy to even be thinking about this because when I look at my bank account there is no way I could afford a home like this but even if I could this would not be the place that I would choose. There are just too many things that would need to go, and the very first thing that comes to mind is all the hideous wallpaper, you will see when you start looking through the photos. 
How Long Will This Million Dollar Home in Amarillo, TX Stay on the Market?
I just wonder how long this homeowner is going to keep this house as is before someone makes an offer. To me it seems like they should work on updating the home a bit if they plan to sell it. Look through the photos, I'm curious if you could ever live in this place? 
Not So Nice $2 Million Home in Amarillo, TX
This $2 million dollar home in Amarillo, TX has crazy wallpaper and some pink walls.
Beautiful Barndominium in Fredericksburg, TX
This barndominium is currently for sale, it was built in 2022 and sits on 20.02 acres of land