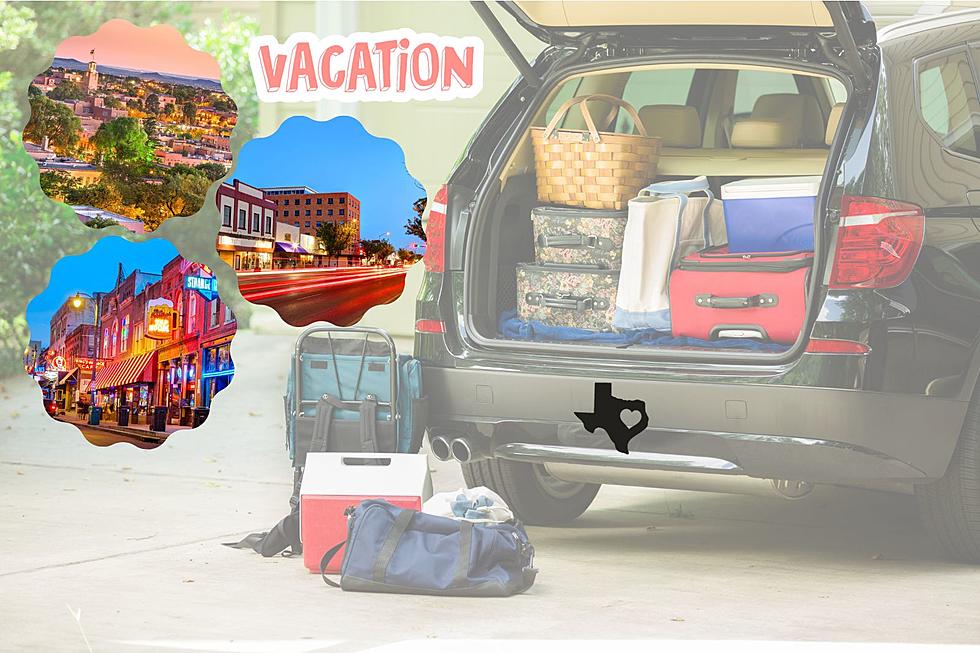 10 Most Popular Vacation Destinations for People in Texas
Canva
Most people who live in the great state of Texas agree that living here is awesome. There is so much to do and see, even if you live in rural Texas, you won't have to drive too far to find something to do or a new area to explore. But what about when hard working Texans want to take a break outside of their home state? That's why I was interested in looking at where the most popular vacation destinations are for people living in the state of Texas. 
When I started looking around online for results, I wasn't sure what to expect, part of me was guessing that maybe Cancun, Mexico would be on that list because it's only a couple hour flight from DFW, Austin or Houston. But there were no Mexico destinations that made the list of the most popular vacation spots for Texans.  
Looking for Road Trip Ideas?
When I found a list created by Trip 101 I quickly noticed that the destinations listed mostly seemed like road trip vacations, which can be a lot of fun. They can be a bit easier and less stress than packing up the whole family and trying to rush them through an airport before running to make sure you don't miss your flight. Remember, vacation is about relaxing not stressing. 
Let's Look at the Top Vacation Destinations for Texans
Here is the list of the 10 most popular vacation destinations for Texans that take them out of the great state of Texas.  
Top Vacation Destination for People in Texas
If people living in Texas want to take a break and go on vacation, here is a list of the most popular destinations outside of the state of Texas.
Gallery Credit: Billy Jenkins
13 Fun Attractions That are Free to Visit in Texas
Here is a look at some really fun activities to enjoy with friends and family in the state of Texas that won't cost you anything.
Gallery Credit: Billy Jenkins