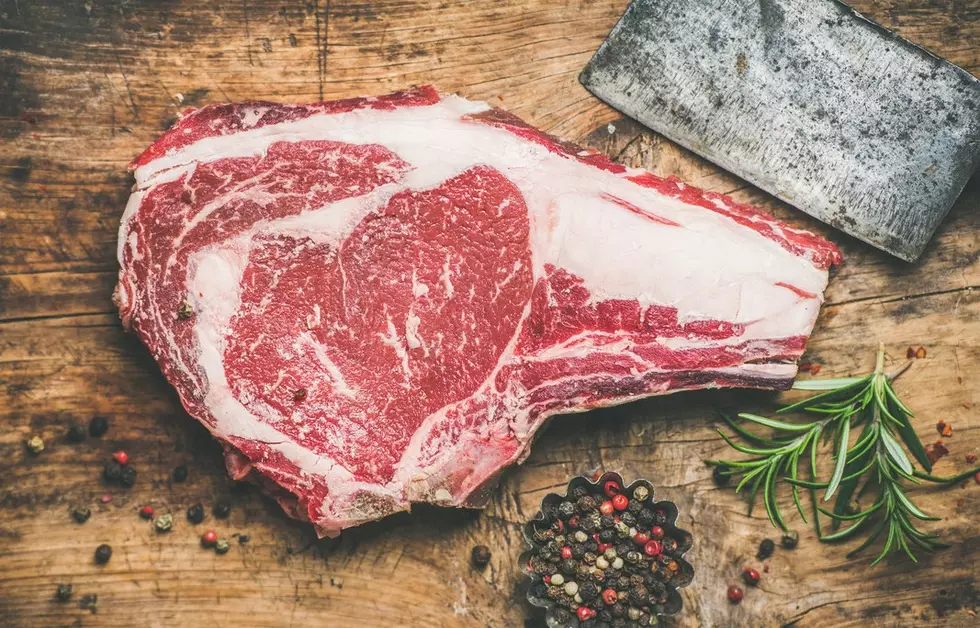 62,000 Pounds Of Meat Recalled Due To E. Coli Concerns
Getty Images
As many of us get ready to enjoy grillin' some burgers and steaks this Memorial Weekend, we have to be mindful of the meat we consume because there is a huge recall on beef that could affect our health.
A staggering 31 tons (or 62,000 pounds) of beef has been recalled by the USDA that was processed in an Illinois beef packing company. Products affected are things like:
According to the Department Of Agriculture's Food Safety and Inspection Service, they report that these beef products could be contaminated with E. Coli (E. coli O157:H7). The products were processed by Aurora Packing Company in Illinois with a processing label of 'EST. 788' within the USDA mark of inspection. These products were sold to institutions nationwide and have not shown up in grocery stores or restaurants yet. The bacteria was discovered through normal random testing of products. To see a full list of affected beef products check out the USDA press release.
CNN points out through the USDA that a lot of us buy meat in tend to freeze it for future use, so you'll want to check the USDA label there if you've recently purchased some meat and put it away in the freezer.
So far there have been no reported illnesses because of this meat, but E. Coli is a potentially dangerous bacteria. If infected, people can expect some of the following symptoms: dehydration, bloody diarrhea along with abdominal cramps that could last 2 to 8 days.
For more about this important recall check out the USDA's website.