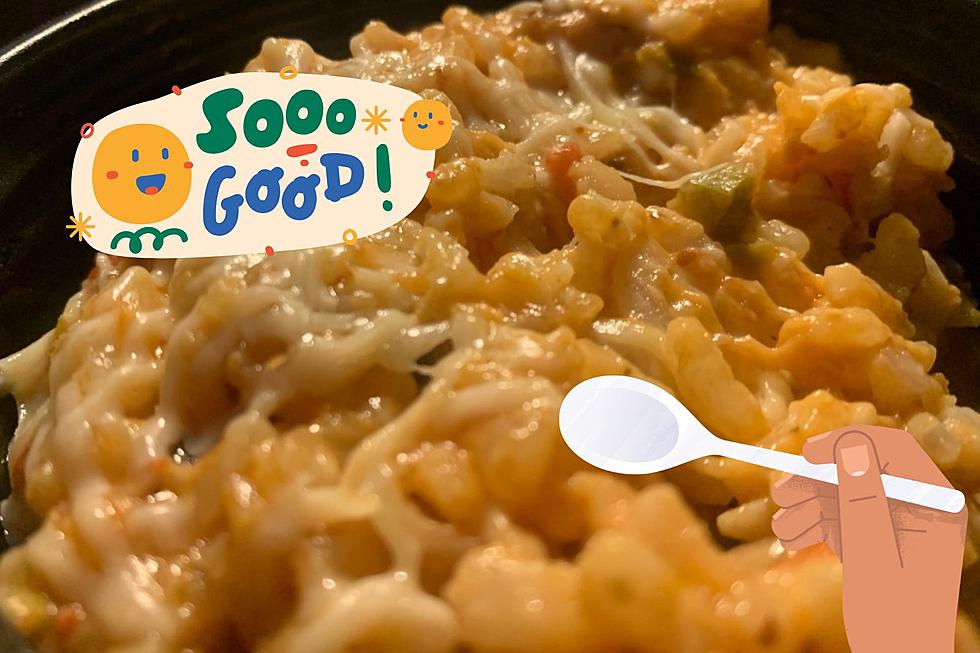 OMG. This is One of the Very Best Dishes Anywhere in Tyler, Texas
Tara Holley, Canva
OK, for someone who enjoys food as much as I do, making a bold claim that this is one of the very best side dishes in Tyler, Texas is a bold claim.
But here's what's even crazier. The dish of which I speak is a SIDE dish. Yep. The peripheral menu offerings. The "thing that goes with another thing." But honestly, this side dish is so good, it stands all on its own.
I'm already a huge fan of Oliveto Italian Bistro in Tyler, Texas. Lots of people think this is a national chain. Actually, it IS a regional chain. However, the owners are from East Texas. And thus, I've decided that makes it a local restaurant.
Whenever I go to eat at this Tyler, Texas restaurant, I have a hard time deciding what the heck to order.
My most recent go-to is the Rigatoni Rustica. In fact, I love it so much, I wrote about it, too. Check that out HERE. Have you tried this dish? It's the ultimate comfort food on rainy days like we've been having as of late.
I also love their pizzas, Cedar Plank Salmon, and well...everything.
But recently I was looking for something different and I actually wasn't all that hungry. And so, I decided just to order a side dish. The Jalapeno Risotto looked interesting so I have it a go.
OMG, y'all. You know those magical moments when you take a bite of something and you feel actual joy spread through your body? Yeah, it was kinda like that.
So, I noticed some people thought it wasn't quite as creamy as they'd expected, but honestly, that's one of the things I loved about it. Sometimes risotto can be TOO saucy. But this was just right. And the mushrooms, jalapenos, and cheese blended perfectly. In fact, my mouth is starting to water as I type this so, excuse me. I have to place an order.
Just trust me on this. In fact, you may want to place an order, too.
Looking for other delicious dinner options? Here ya go:
The Best Barbecue Ribs Around Tyler Can Be Found Here:
Locals in East Texas speak up about the best place to get ribs.
Locals Share Favorite Places for French Fries in East Texas
Sometimes we don't even need the burger or steak or whatever comes with them. Some of these fries are SO good, they become the MAIN dish we're craving.
8 Best Places for a Big Delicious Burrito in Tyler, Texas
If you're looking for a great tasting burrito in Tyler, Texas here is a look at some of your best options.