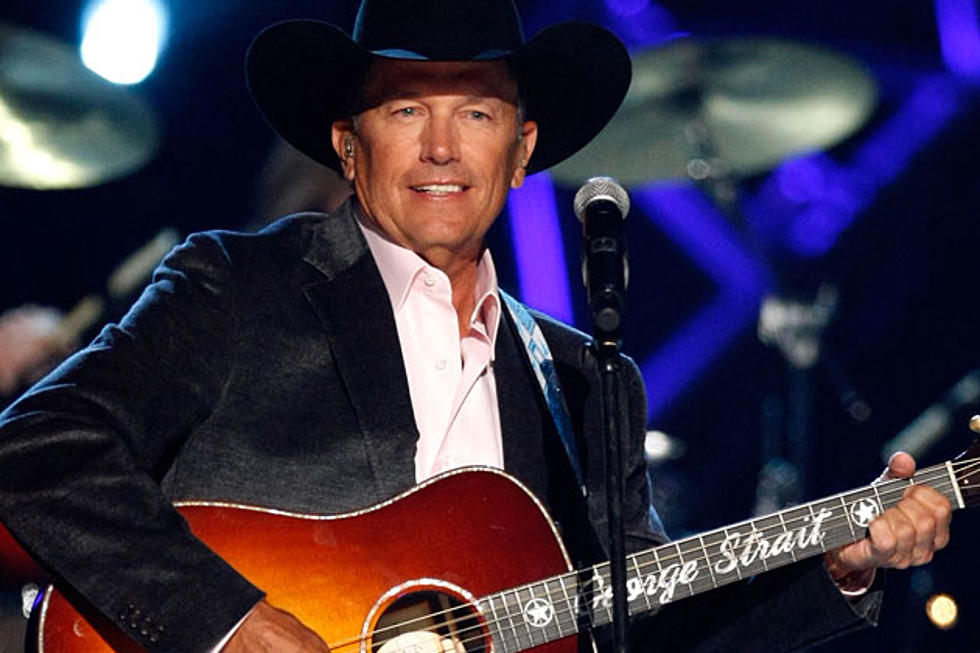 George Strait Reflects on Humble Beginnings as a Musician
Ethan Miller, Getty Images
As George Strait bids farewell to life on the road as one of country music's most in-demand touring act, the country legend reflects back on his early days as a young musician trying to find his voice.
"I bought a guitar and started learning how to play it with these old songbooks that had the chords there," Strait says of his humble beginnings as a young United States Army serviceman in the '70s (quote via USA Today). "I got to where I thought I was pretty good."
But it wasn't until Strait stepped foot in front of an audience that he fully understood his potential as a great entertainer. "I guess the first time I got up on stage and sang with a band and a microphone and real speakers," he shares, "I'm thinking, 'I love this, and I really want to make a career out of it. Maybe I can.'"
The rest is history -- or so they say. Strait's first album, 'Strait Country,' saw immediate success in 1981, and he began touring as one of country music's hottest newcomers shortly after. The 'Give It All We Got Tonight' singer has been touring for the better part of the last three decades, and he admits that his signature headgear which makes him one of country music's leading cowboys has become a staple piece in his live show, as well.
"Most of my stuff stays on the bus all the time," he explains. "But I've left my hat (at home) on one or two occasions and had to borrow a hat from one of my guys. I can't go out there without my hat. That's just me."
Strait has pledged to wrap his days as a touring act with his the Cowboy Rides Away Tour, a two-year commitment that finds the singer playing 40 dates through 2014. A handful of dates for the first leg have already sold out, proving that Strait is still a huge draw on the concert circuit.
"I never expected the fans would react like this. It's just incredible," the humble icon reveals. "I really do have the best fans in the world, and I'm looking forward to seeing you all on the road very soon."
The 2013 Cowboy Rides Away Tour will feature special guest Martina McBride. See tour dates here.