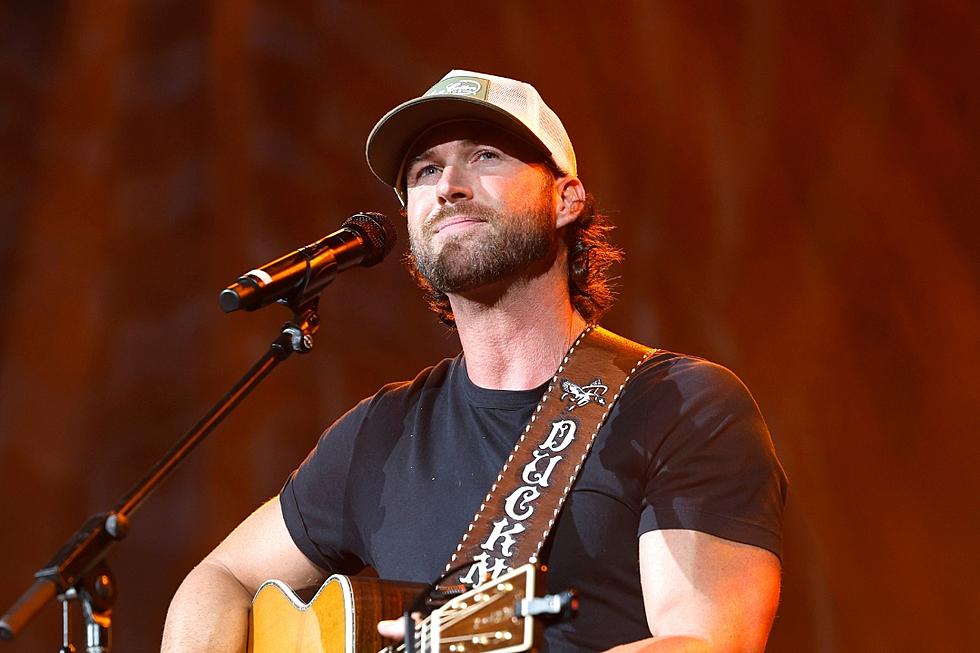 Riley Green Drops Heartfelt Cover of Tim McGraw's 'Damn Country Music' [Listen]
Jason Kempin, Getty Images
Riley Green has put his spin on Tim McGraw's song, "Damn Country Music."
The tender rendition features a slowed-down, more ruminative delivery as compared to McGraw's 2015 release. Though the song's dressed with a simpler production style, it allows Green's pained sentiments on pursuing a dream to take center stage.
"You might get lost in the lights / The things that keep you up all night / Whiskey straight 3AM / Chasin' songs in your head / It's the sweetest highs, the lowest lows / Needin' yes and hearin' no / Just another so-so / Believe me I know," Green sings achingly over organic country instruments.
"It's the hum of wheels on the blacktop / The strum of strings on a flat top / It'll take you, break you / Damn sure make you / Do things you never thought you'd be doing / Damn country music," Green continues in the chorus as he highlights something all country music dream-chasers can resonate with.
"Damn Country Music" originally served as the title track of McGraw's 2015 album, which spawned the singles "Humble and Kind" and "How I'll Always Be." Green's cover serves as the latest preview of Green's forthcoming 12-track album, Ain't My Last Rodeo, due out Oct. 13 via BMLG Records.
Of the project, Green shares, "I was fortunate enough to grow up within about three miles of my grandparents, so they were a huge part of my growing up and who I am — and this album is a lot of who I am. This is really the first time I was able to really take my time, write and record songs that really felt like a cohesive album. I'm really proud of it and want to thank the fans for all of their encouragement. Hope y'all enjoy it."
Riley's current single with Luke Combs, "Different Round Here," is currently No. 28 and ascending the country charts.
Preorder for Ain't My Last Rodeo is available now.
The Top Country Songs of 2023, Ranked
The best country songs of 2023 fit snug over your life and experiences. Each is written from personal experiences, but somehow, that translates as if it were custom to each of us. We've loved, we've longed, we've lost and we've cut loose in the country.
Airplay charts, sales data and streaming numbers helped make this list of country music's top songs of 2023, but staff and Taste of Country reader opinion were most influential. Songs included on previous Top Country Songs lists were not eligible. A song may have been released in 2022, but it had to have the majority of recorded airplay or impact this year to count.