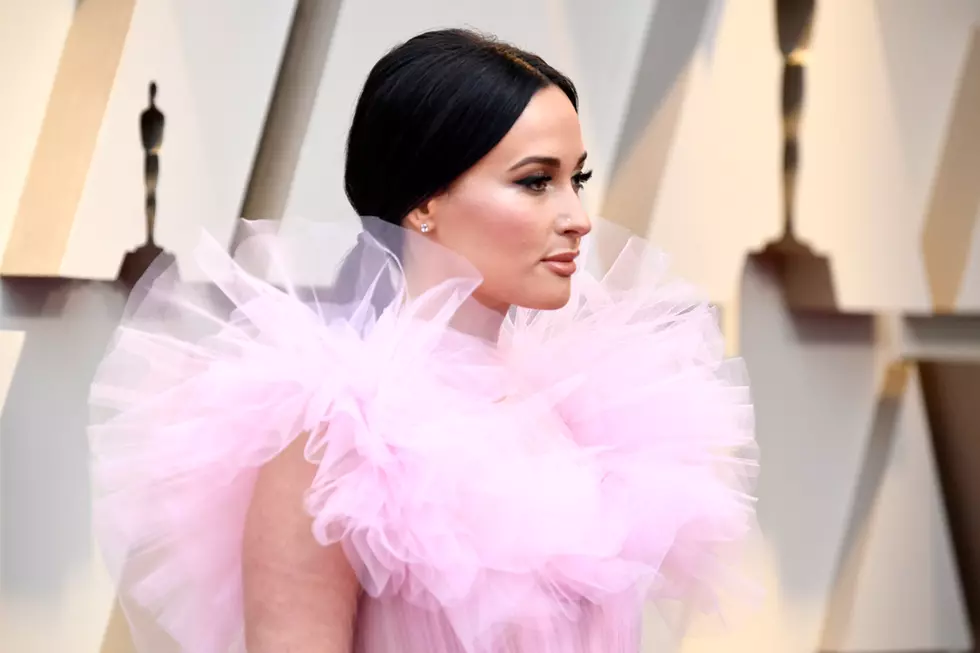 Kacey Musgraves Channels Princess Vibes at 2019 Oscars [Pictures]
Getty Images
Kacey Musgraves had the distinction of bearing one of the more unforgettable looks at this year's Academy Awards Sunday evening (Feb. 24). The singer, who was there as a presenter, was one of several who wore the color pink. However, Musgraves took that to a whole new princess level.
The singer, who wore a floaty, tulle-y, in-the-pinkish-family gown to the Grammys a few weeks earlier (where she triumphantly took home Album of the Year) decided to amp that whole idea up several notches. She turned up the pink factor, turned up the tulle, and turned up the whole ethereal vibe, resulting in a gown that would please any 5-year-old's most grandiose Glinda dreams.
The dress was by designer Giambattista Valli, and Musgraves joked on the red carpet about its voluminousness. "It's like, 'Make way for the dress. I need about 10 feet.'"
Musgraves introduced David Rawlings and Gillian Welch to the stage that evening, who wrote "When A Cowboy Trades His Spurs For Wings" from The Ballad of Buster Scruggs, which was up for best original song.
The 91st Academy Awards were broadcast live from Los Angeles Feb. 24.
See Pictures of Kacey Musgraves at the 2019 Oscars: