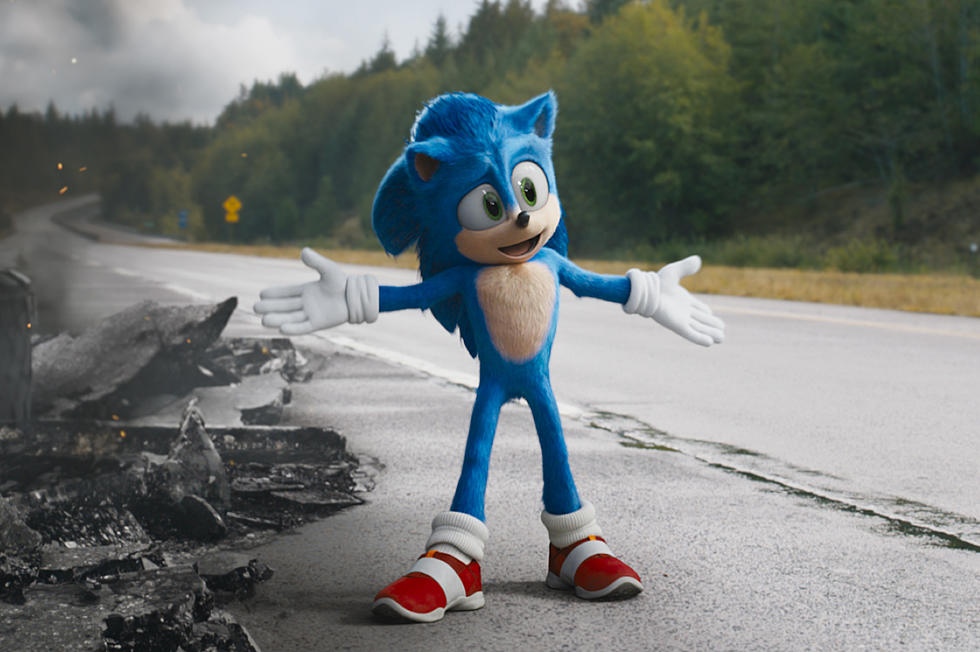 My Very Late Sonic the Hedgehog Movie Review
Paramount/Sega
I finally got around to seeing Sonic the Hedgehog, and I have quite a lot to say about it.
First and foremost, there are a few things that should be stated upfront. The first being that I have never played a Sonic videogame myself. While I did grow up in the '90s, I was more of a Super Nintendo / Mario guy, and I simply never had an interest in Sonic. Secondly, I am a monstrous Jim Carrey fan, and I've never seen a movie that he's in that I didn't like.
Now that those two are out of the way, let's get to it...
While I never played Sonic games, the same cannot be said about my oldest daughter, River. In fact, one of the first games she downloaded to her iPad was a Sonic game. Then about five other Sonic games after that. She was excited to see the movie, but we were unable to see it together while it was in theaters. Now, amid the COVID-19 pandemic, the movie sped it's digital release, and was available in the XBOX store for a small price of $20.
Tonight, we finally watched the film, and I have quite a few takeaways.
Both of my daughters absolutely LOVED this movie. They were glued to it, and talked about it for hours afterward. I lead with that because obviously the movie was made for them and children in general. The movie passed in that regard with flying colors and I believe that's all that truly matters.
For me watching, naturally I loved Jim Carrey as Dr. Robotnik. This is the closest we've seen Jim Carrey get to his iconic Ace Ventura character in quite some time. In fact, there are many scenes in this movie where you get Ace flashbacks in Carrey's movements and mannerisms. I also enjoyed the buddy-feel between Sonic (Ben Schwartz) and Tom (James Marsden). The story they told together should have been difficult for most adults to stomach, considering how hard it is to couple a real action actor with a CGI best friend. It worked, somehow.
The story on the other hand was absolutely ridiculous and even impossible at times... Yet, it's a video game movie, and it's made for kids, so I think that just goes with it.
Bottom line, this is one of, if not the best video-game movie ever made. It will make you laugh, and you'll get lost inside this world with your little ones for the entire runtime.
Gallery — Every Movie Theater Candy, Ranked: