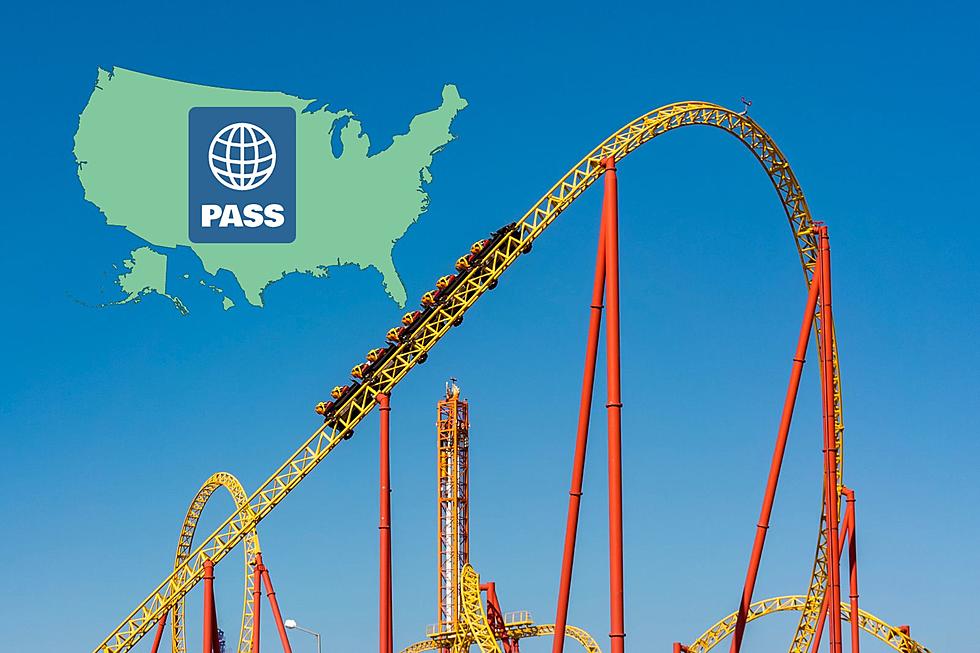 There's A Pass That Gets You Into 15 Different Theme Parks, Two In Texas
Canva
This Is Quite Possibly The Ultimate Theme Park And Water Park Pass So Get Packing And Planning.
The summer's over and if you're trying to figure out what to do in Summer 2024, then you need to keep scrolling because we just so happened to find the ultimate "season pass" that will get you into over a DOZEN different parks including 2 right here in Texas.
It's Called The All Parks Passport.
Amusement company Cedar Fair, owner and operators of the 2 Schiltterbahn parks in Texas, introduced the "All Parks Passport" which they describe as a premium season pass add-on that provides unlimited fun at all of their parks.
The pass is available for purchase with a 2024 Gold or Prestige season pass at any of their properties. So instead of having to buy a separate pass, for an additional $100 to $125 dollars you can gain entry in over 15 theme parks and water parks.
Where Are The Parks Located?
ALL OVER THE COUNTRY! Not only that, but the Gold and Prestige benefits are also valid at other parks as well including discounted or free parking, park perks and more.
That means if you buy season passes to say one of the Schiltterbahn parks here in Texas, if you find yourself traveling to California or the Midwest, you'll have some fun place to stop through and enjoy some family fun! Check with each parks website for more details but let's take a look at some of many parks this ONE PASS will get you into!
There's A Pass That Gets You Into 15 Different Theme Parks, Two In Texas
Its Called The All Parks Passport from Cedar Fair Parks. Its an add-on that gets you into 15 theme and water parks across America and Canada! Here's the parks you can get into using your pass!
Gallery Credit: Cedar Fair
First Look: Famous Texas Stadium And Park Getting A $300 Million Dollar Makeover
The Home of The State Fair Of Texas is getting a much needed makeover along with the Cotton Bowl. Take a look at the plans for one of the most visited sites in the state.
Gallery Credit: Overland Partners/YouTube
Really? It's Illegal For Texans To Visit These 8 Places In Texas?
Lets take a look at 8 of the places that Texans and can't visit while roaming the great state of Texas.
Gallery Credit: Lucky Larry, Mix 93-1