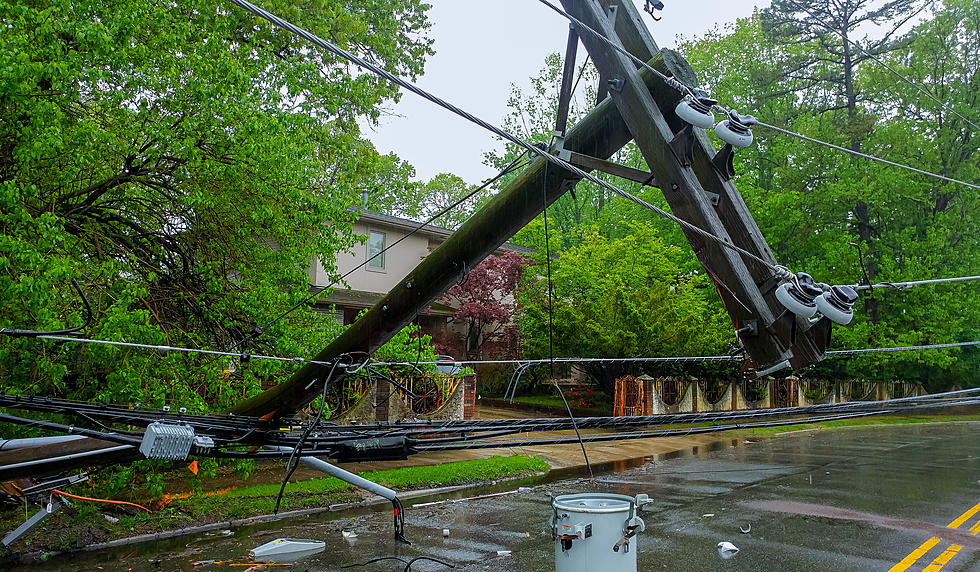 Storms Roll Through East Texas Causing Damage And Power Outages
Getty Images/iStockphoto
Spring time in East Texas means big spring thunderstorms.
Last night East Texas experienced another round of severe weather as a cold front moved through the area. Several severe thunderstorm warnings were issued as the line of storms marched from West to East leaving behind a trail of damage, thankfully not as damaging as last weekends storms that produced two tornadoes that ravaged Alto.
These storms caused a lot of tree damage leading to power outages across the region where more than 10,000 customers were still without power as of 9 a.m. The scattered power outages caused several school districts to cancel classes today due to the lack of power including:
Kilgore High School
Carlisle ISD
Brownsboro ISD
Westwood ISD
Elkhart ISD
Chapel Hill ISD
While other districts faced other issues like high water on roadways and trees blocking bus routes, classes for certain Tyler ISD, Van ISD and others were delayed a bit due to the circumstances.
Now that the storms are exiting East Texas, the passing cold front is going leave behind some gorgeous weather for Easter weekend. It's going to be sunny Friday, Saturday and Sunday with highs in the mid to upper 70's!