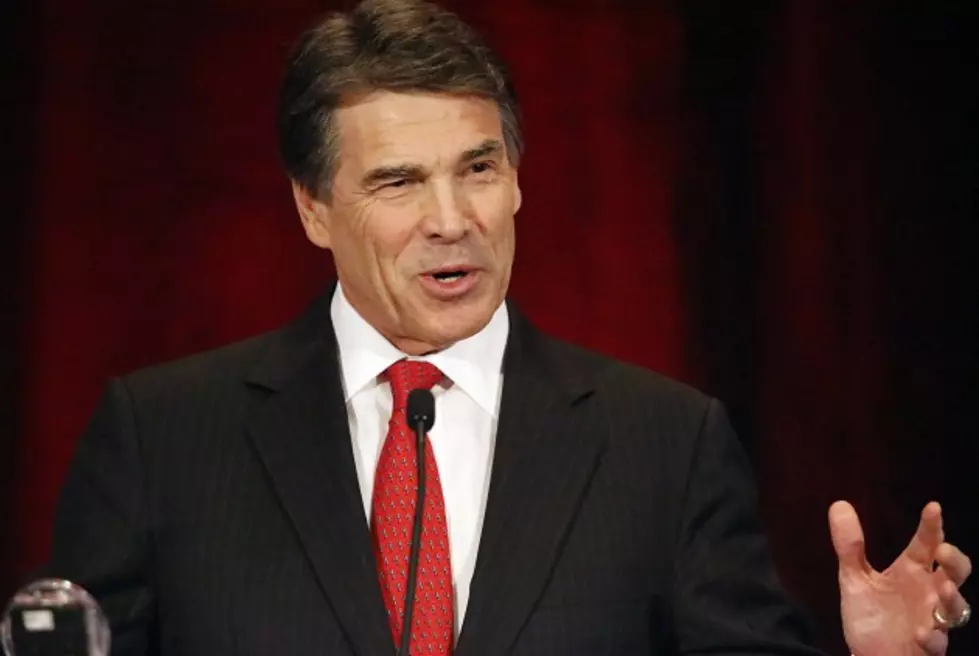 Texas Gov. Rick Perry Will Not Seek Reelection
Stewart F. House, Getty Images
The longest-serving governor in Texas history is ready to call it quits.
Rick Perry, who has been at the helm of the Lone Star State since December 2000, announced today he will not seek reelection. He will serve out the remainder of his term through 2014.
He made the announcement this afternoon in San Antonio.
What will he do after? Well, that's still anyone's guess.
"The time has come to pass on the mantle of leadership," Perry said. ""Any future considerations I'll announce in due time."
The 63-year-old Republican could still run for President in 2016, but he says that still just remains "an option." He dropped out of the 2012 race for the Oval Office, despite leading early on.
This sets up a major political shift in Texas, and the largest since George W. Bush was elected President in 2000 and passed the torch on to then-Lieutenant Gov. Perry.