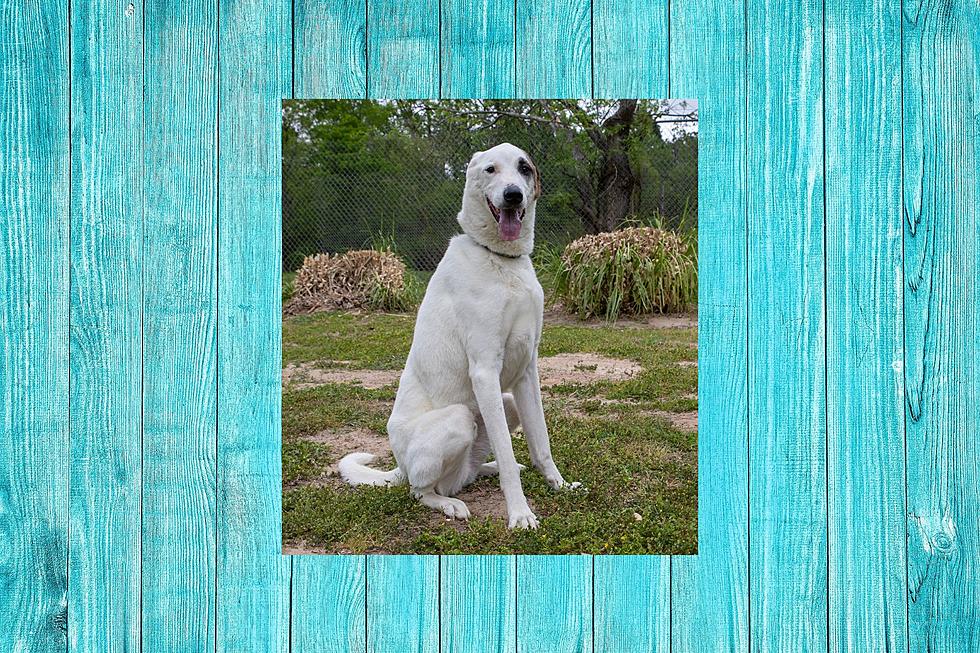 Adopt Dodger, The Gentle Giant That Loves The Indoors
Pets Fur People
Dodger is described as being a tall, lanky, and extremely loveable dog. This guy is a little over seven years of age and was surrendered to the Humane Society's Pets Fur People in Tyler, Texas at the end of March by his owners. Pets Fur People knows that this big guy is used to being an indoor pet and lounging around the house.
Dodger is a gentle giant and weighs about eighty pounds. Pets Fur People's executive director Gayle Helms says he's been fully vetted and would be best suited for a household with older children because of his sheer size.
This guy is very playful, is leash trained, and just like any other dog he loves to experience all the new smells as he hangs his head out of the window while on a car ride!
Dodger will go home with a starter kit of food, a big fluffy dog bed, a collar and leash, and a certificate for half-price basic obedience training from Tyler Obedience Training Club.
For additional information on adopting Dodger call 903.597.2471 or check the Humane Society's Pets Fur People website. Pets Fur People requires a completed adoption application before a meet and greet can be arranged. Check out the animals that are available for adoption. Adoption hours are Tuesday through Saturday 10 am until 5 pm - closed for lunch 1-2 pm. The Humane Society's Pets Fur People is the only brick-and-mortar no-kill shelter in East Texas. Pets Fur People offers routine vaccinations, except for rabies, to the public for dogs and cats. Follow Pets Fur People on Facebook, Twitter, and Instagram. Please be a responsible pet owner - spay or neuter your pets. Donations are appreciated.
21 East Texas Recommended 'Hole-In-The-Wall' Restaurants Not To Skip
These 'hole-in-the-wall' restaurants might not look appetizing from the outside, but their food comes highly recommended by East Texans.
30 Of Tyler's Most Favorite Restaurants According To Residents
When asked what their favorite restaurant was right now, Tyler residents answered with these restaurants. Give them a try and one of these places could become your new favorite place
30 Of The Best Public High Schools In Texas
These are the top thirty public high schools in Texas according to
Niche
. Many factors went into creating this ranking, including, academic success and grades, school activities, health, and diversity as well as input from teachers, parents, and students.