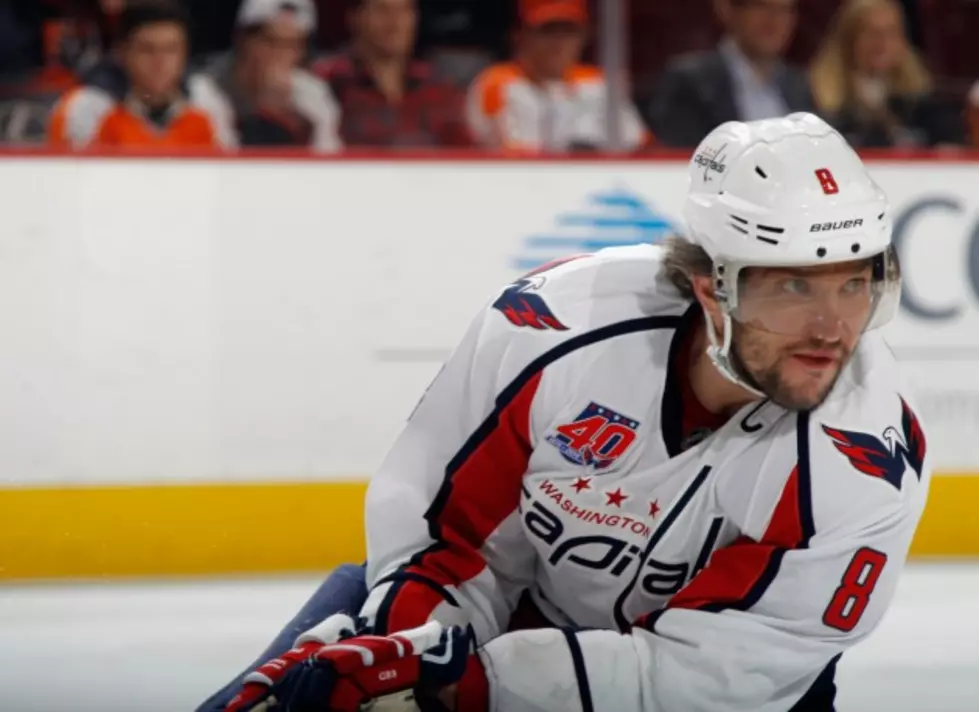 Alex Ovechkin Makes 'Dreams Come True' for a Young Fan [VIDEO]
Bruce Bennett, Getty Images
Professional athletes often have a way of making enormous differences in the lives of their fans, and Alex Ovechkin is definitely not an exception to that. It may be a few years old, but you've got to see this story.
Ovechkin may be known as the a professional hockey winger and team captain of the Washington Capitals, but to a young fan named Ann, he's a whole lot more than that.
Ann loves the Capitals with her whole heart, especially Ovechkin. When she had the opportunity to meet her favorite player, she asked him on a date to eat sushi - and well, the rest is history.
Check out the full video here: