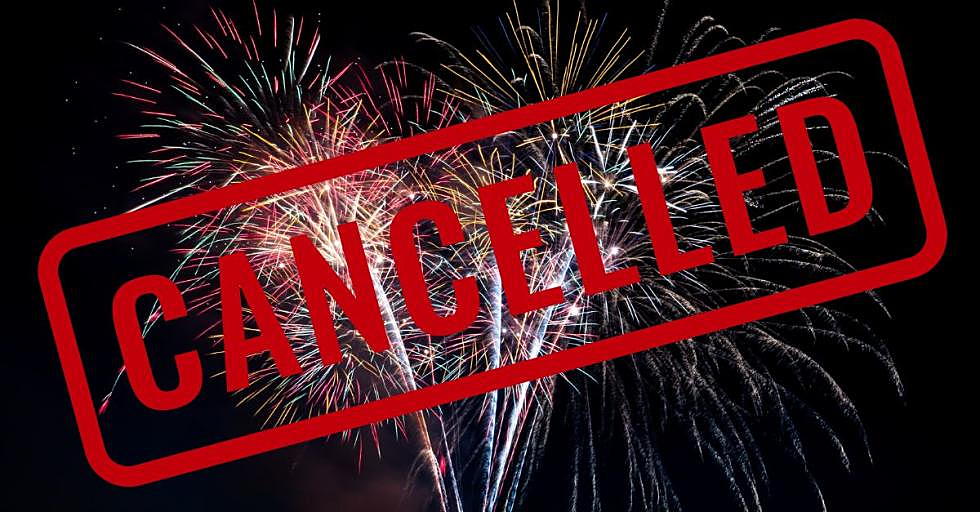 One of East Texas' Most Popular Fireworks Shows 'Blast Over Bullard, TX' is Cancelled
Unsplash
Living in Flint, it's the fireworks show my family has gone to the past several years, so I hate to see this. Today the City of Bullard, TX announced that their annual fireworks show has been cancelled.
Blast Over Bullard which is held annually at Bullard High School has been cancelled. In a post on social media The City cited "Reasons out of our control" being the culprit.
To elaborate it's due to the drought-like conditions and recent burn ban that was placed across Cherokee County. Here's the statement from The City of Bullard Facebook page:
It is with deepest regret that we must announce the cancellation of this year's 2022 Blast Over Bullard event.

We know that this will come as an enormous disappointment, not only to the food vendors, retail vendors, and sponsors, but also to our community.

This is not a decision that we have taken lightly but there are many concerning factors that have caused us to make this decision at this time.

The uncertainty caused by the drought-like conditions and the recent burn ban that was issued for all Cherokee County (which includes Bullard High School) on Wednesday, June 22, 2022. This announcement and other factors outside our control has forced us to make the difficult decision to cancel the event.

Secondly, our primary concern is always the responsibility we feel towards our vendors and sponsors, who support and depend on our events, and towards our community – to always provide them (and you) a safe and welcoming environment during our events.

With that said, we have concluded that for reasons that are out of our control, we cannot guarantee that we would be able to deliver the type of event experience that would meet our standards.

We understand that this change may cause a great inconvenience for you, and we sincerely apologize.
Again, on behalf of the City and myself, we would like you all to know how deeply sorry we are about not being able to execute our event and any unfulfilled expectations that this may cause. We truly appreciate each one of you and hope you continue to attend our future events.
Looks like The Logans and many more East Texans will be going somewhere else this year for Independence Day festivities. Here is a list of Firework shows across East Texas:
Here Are 10 Amazing Facts That I Bet You Didn't Know About Texas
While it's true Ray Wylie Hubbard's song "Screw You We're From Texas" is steeped in irony, there is something undeniably extra special about the Lone Star State, so screw everyone else, right?
Inaugural Rose City Music Festival Lineup
Townsquare Media, 101.5 KNUE, 107.3 KISSFM, MIX 93.1, Classic Rock 96.1, and Radio Texas, LIVE! with Buddy Logan, are proud to welcome the biggest, most diverse concert lineup in the history of downtown Tyler this October. This is going to be record-breaking, y'all.