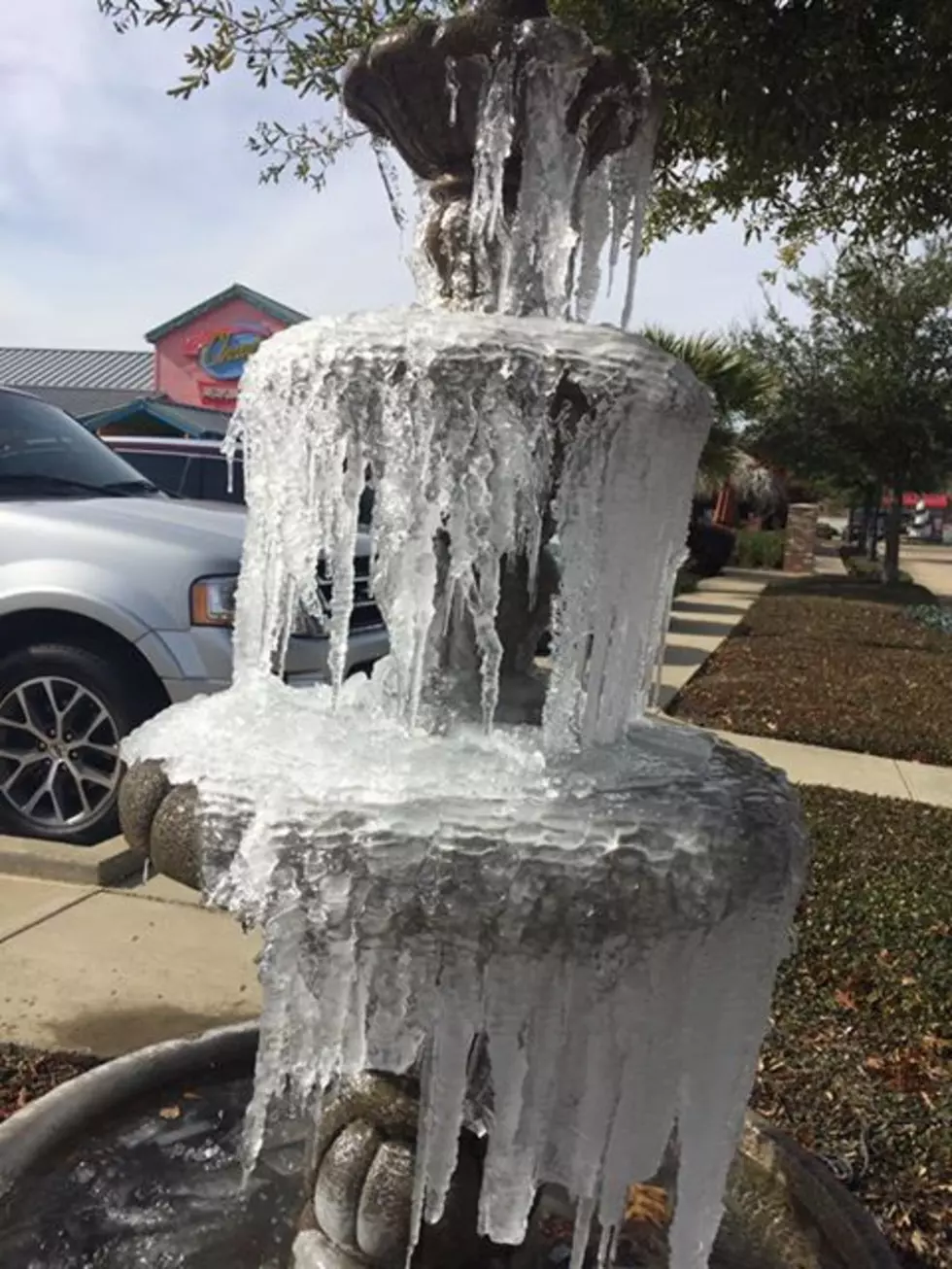 Chuy's 'Margarita Machine' Proves It Does Get Cold in Tyler
Darin Szilagyi via Facebook
If you've lived in Texas, you're already well aware of how fast the weather can change. It's an inside joke Texans have: 80 degrees before noon and by the end of the day it drops to 40. If you close your eyes too long, you could miss that shift from winter-to-spring or summer-to-winter.
It CAN get cold in East Texas. If you don't believe me, just take a gander at the photo Darin Szilagyi posted on Facebook of the water fountain outside of Chuy's Mexican Food in Tyler on South Broadway. It was posted on December 18 of 2016. The caption reads:
Apparently Chuys has a new frozen margarita machine. See it does get a little cold in Texas.
The low for tonight in Tyler is expected to be 37 degrees, so no pop-up 'margarita machines' are expected as it's expected to get warmer and warmer for the next seven days. Forecasts say to expect rain next Monday, Tuesday and Wednesday, however.