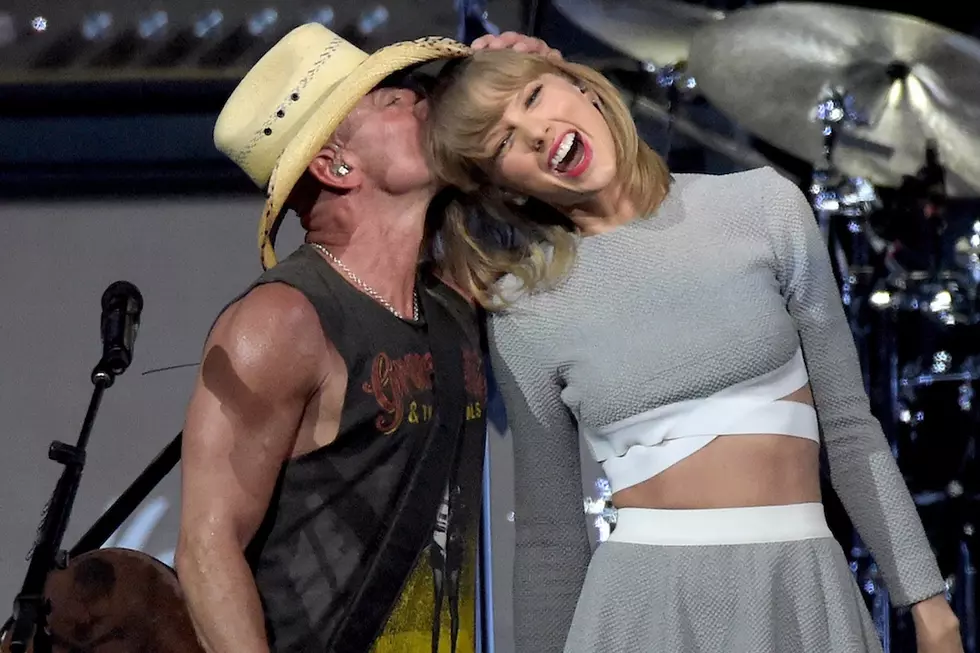 20 Country Music Pictures That'll Make You Smile Ear to Ear
Rick Diamond, Getty Images
It's always fun to see country music stars -- or any celebrities, really -- in candid photos in which they're goofing off and letting loose. The photos in the gallery above most definitely fit that description.
Carrie Underwood and Miranda Lambert were tough women in the "Somethin' Bad" music video, but they couldn't stop the giggles during a photoshoot for the project. And when Garth Brooks and Trisha Yearwood hit up "the happiest place on Earth," the managed to grab a pictures with someone who's even more famous than the both of them!
Other shots you'll see as you flip through the photo gallery include Kellie Pickler gettin' handsy with a few beards, Blake Shelton puckering up ...with a guy, a few different stars dancing -- and a whole lot of smiles. These photos are guaranteed to make you do the same!