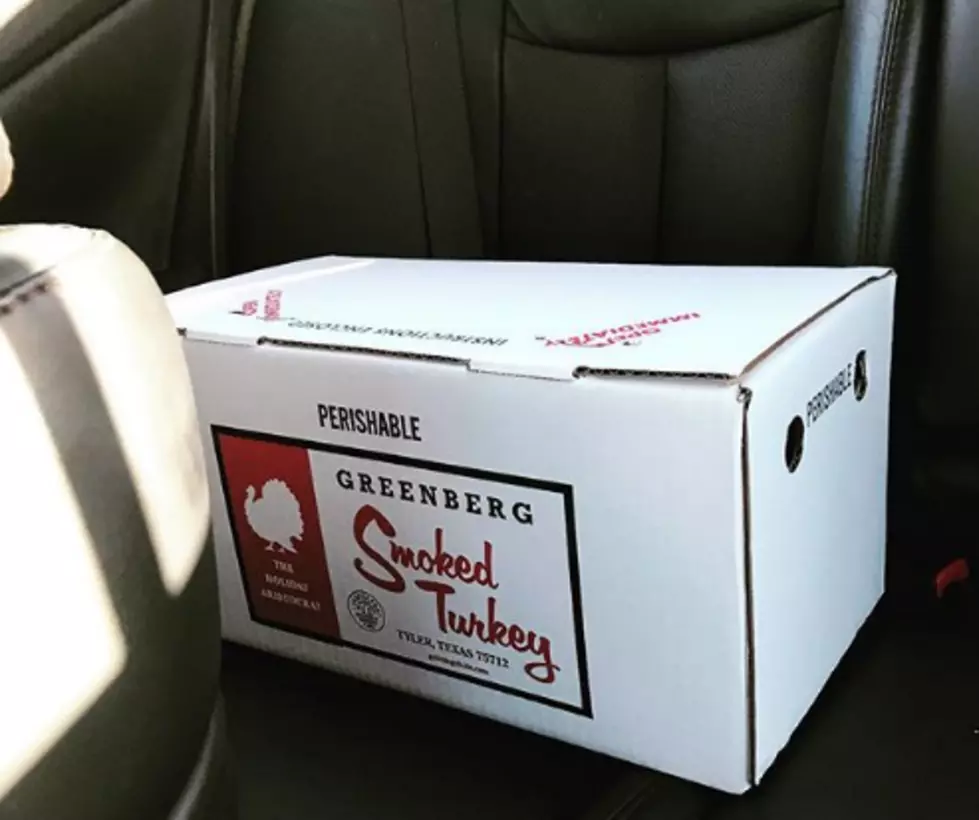 East Texas' Own Greenberg Smoked Turkeys Makes 'Oprah's Favorite Things' List Again
amberrleexo via INstagram
Oprah is still a big deal. And her yearly 'Oprah's Favorite Things' list is oftentimes considered to be the perfect holiday guide.
Greenberg Smoked Turkeys made Oprah's list for the first time in 2003 according to KETK. Their turkeys are oh so delicious. And if you want one, especially for Thanksgiving, order it now before it's too late.
It will especially be harder now that they are on Oprah's list.
Greenberg Smoked Turkeys started in a Greenberg family dairy farm, selling their first turkey in the 1940's. Since then, the business has grown to where we can have their turkey on our table or have one sent to friends or family outside of East Texas.
If you would like to place an order for a Greenberg Smoked Turkey, just go to  gobblegobble.com. Great website name, by the way.