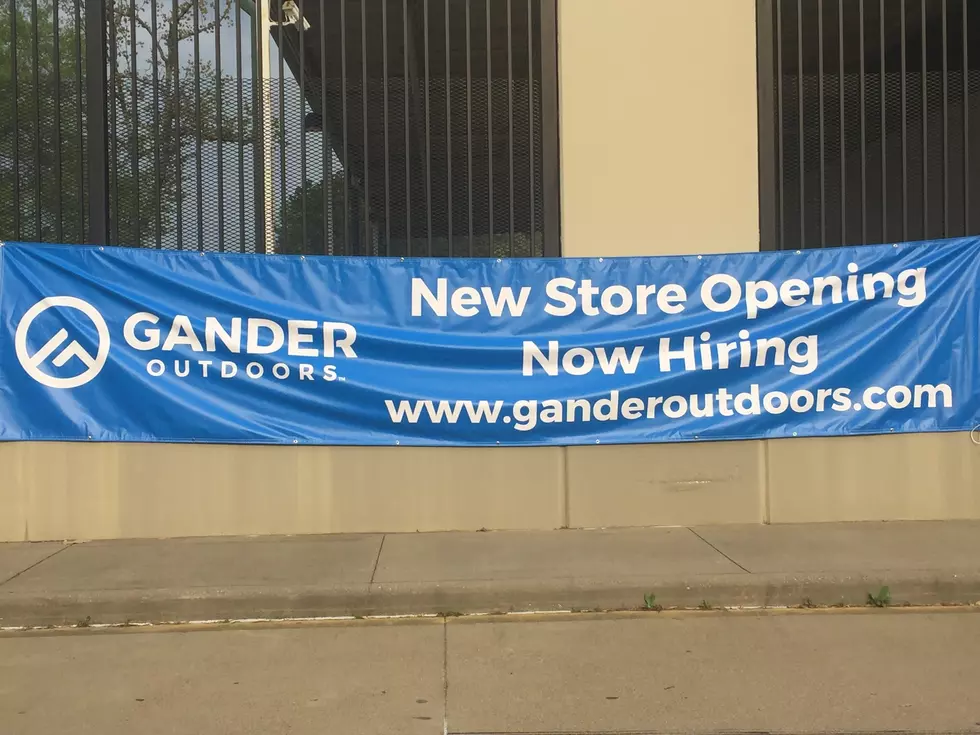 Gander Mountain To Re-Open As Gander Outdoors In Tyler
Lucky Larry, Mix 93-1
Driving by the site of the Old Gander Mountain on Market Square Blvd. in Tyler I noticed quite a bit of activity in the parking lot along with a banner that read 'now hiring'. I wasn't aware that it was re-opening but this is good news for Tyler and East Texas sportsmen.
Due to bankruptcy, Gander Mountain closed its doors, company wide, in May of 2017 leaving the 66,000 sq. ft. building west of The Village At Cumberland Park in Tyler empty. According to Business Wire, the Gander Mountain assets, trademarks and intellectual property were purchased in court by Marcus Lemonis, who plans on opening many of the stores that were top performers, including the Tyler location. Lemonis told Business Wire,
It was important to me to bring the Gander Outdoors back to the wonderful community of Tyler because the employees were top notch and the store was a great performer serving the outdoor enthusiast community. In addition to the Tyler location, we are currently pursuing other locations for reopening and expansion and expect to announce additional locations and markets in the coming weeks."
The newly formed company will retain the Gander name but will be rebranded as Gander Outdoors and is partially owned by Camping World Holdings. Gander Outdoor is already looking to fill some of the more than 70 positions at their Market Square Blvd. location. Applications may be completed online. The grand opening for the new Gander Outdoor is planned for sometime in mid-May or June.