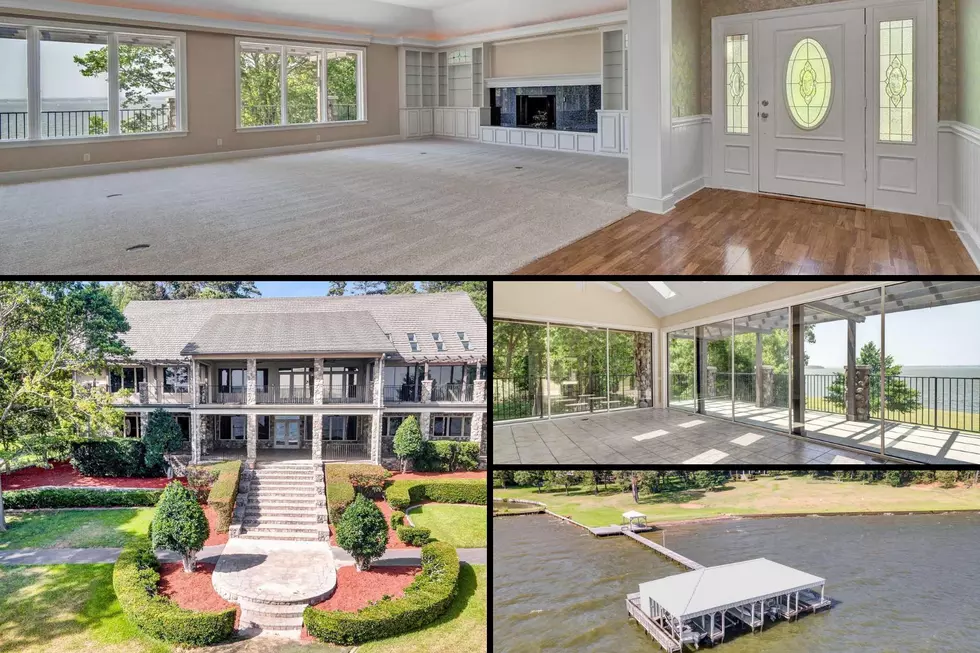 Price Dropped 300k on This Property on Lake Palestine in Flint, Texas
Amy Turman via realtor.com
Looking at property listings is always fun to me because it shows you so many different ideas that you can create with your home, if you have the money to do so. Especially when I find homes that aren't far from where I live. This home in Flint, Texas is just down the road from where I live in a much more exclusive neighborhood situated on Lake Palestine.
According to the real estate listing this beautiful home recently dropped in price by $300k, the current list price is $2.8 million dollars. While this property is still well out of my price range it's fun to look at such a beautiful home. The address is 17147 S Shore Dr. In Flint, TX 75762. The listing online also says that this home has been used as a compound for friends and family to gather for decades, I just hope whoever buys this place sends me an invite for the housewarming party!
This Flint, TX Home on Lake Palestine is Perfect for Having Guests Over
If you love to invite friends and family to come spend the day at your house, this is the perfect place for everyone to have a great time. The house is big enough for everyone with 9,095 square feet, there are 3 bedrooms, 4 ½ bathrooms all sitting on 13.31 acres of land.
You Have to See the Photos of This Home on Lake Palestine in Flint, TX
You're going to love the photos that are below because they show so many of the incredible views you get of Lake Palestine from inside this beautiful home. Even if this property is way out of your price range like it is mine, you're still going to enjoy scrolling through the photos.
Price Drop 300k for Home on Lake Palestine in Flint, TX
You have to see this beautiful home on Lake Palestine in Flint, TX
The Most Expensive Home in Flint Includes a 10 Car Garage
Here is the most expensive home currently for sale in Flint, TX
A Look Inside AIA Dallas Tour of Homes Including One in Flint
Here is a look at some of the most beautiful homes in Texas as featured in the 2021 AIA Dallas Tour of Homes.