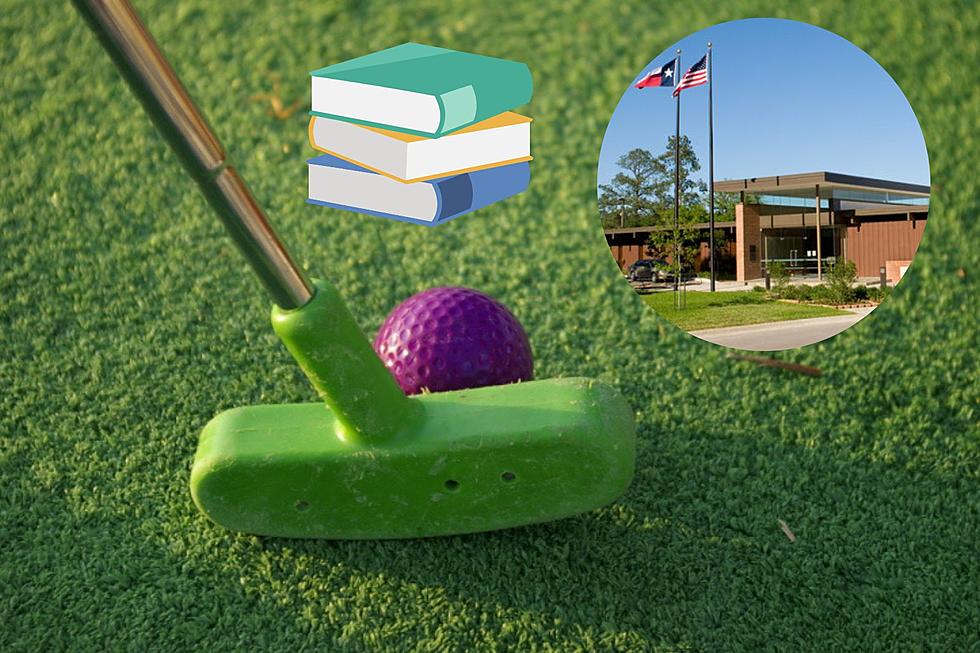 Play Mini Golf For Free In An East Texas Library
Christa Brunt//TLLTemple/canva
Cool Summer Fun
Tee off Next To Books
Get A Hole In One
It is brutally hot in Deep East Texas right now. Keeping you and your kids active when it isn't a great time to be outside is a challenge.
That's where the Diboll, Texas T.L.L. Temple Memorial Library comes in with Mini Golf in the Library. It's a great way to get out of the heat and play among all of the books.
I found some libraries and other venues that have done this before, though this is the first time I have ever heard about it coming here. We don't have many putt-putt golf courses in East Texas anymore, so this is a great idea.
Bring The Entire Family To Mini Golf In The Library
The few places that I found that have done this in the past weren't offering the activity for free; they were doing a fundraiser. Having the event free and air-conditioned is a perfect way to get out of the sun for a while.
You and the entire family can play mini golf inside the library on July 27, 2023 from 12 PM to 5 PM. They will provide all of the golf balls, scorecards, and putters.
Get A Library Card While Attending This Free Event
The main objective of this event is to get you into the library. The T.L.L. Temple Memorial Library has all kinds of free events like this all summer long, and while you are there you can get information about them all.
I hope you get a hole-in-one.
14 Things That Everyone in Texas LOVES
Here is a list of things that are often loved by people in Texas.
Texas Based Halloween Costume Ideas
If you're not sure of a costume idea here are 10 ideas connect to the great state of Texas.