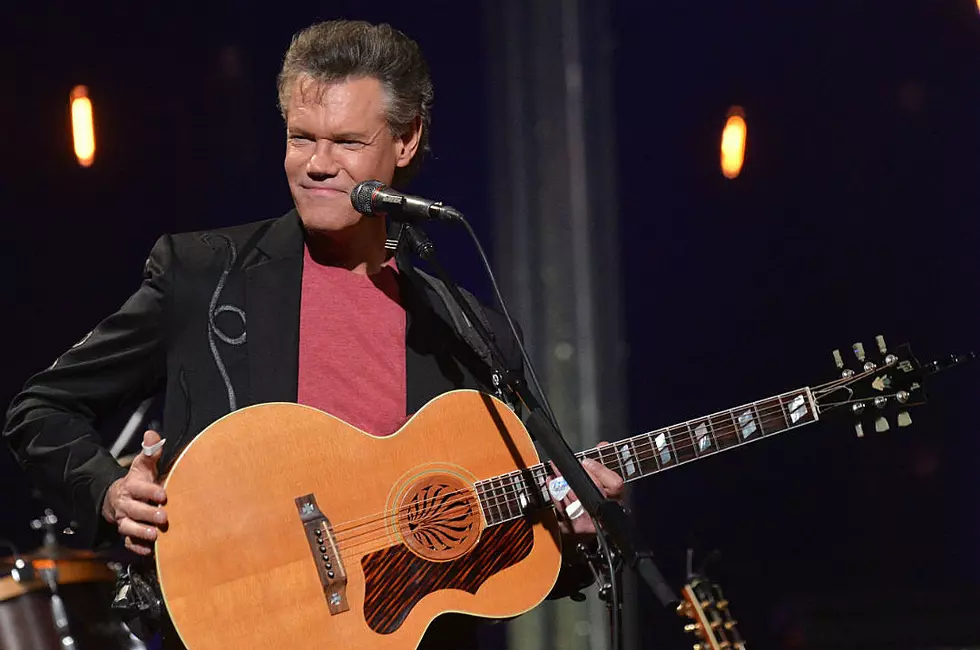 34 Years Ago: Randy Travis' 'Always & Forever' Goes Double Platinum
Rick Diamond, Getty Images
Thirty-four years ago, on Jan. 29, 1988, Randy Travis achieved a new career milestone: It was on that date that the singer-songwriter earned his first double-platinum album, signifying sales in excess of 2 million copies, with his disc Always & Forever.
Always & Forever, Travis' sophomore release, came out in 1987 and spawned four No. 1 singles, including "Forever and Ever, Amen" and "I Told You So." It stayed at the top of the country charts for several weeks that year and the next, becoming the year-end No. 1 album in 1988.
Always & Forever earned Travis a CMA for Album of the Year in 1987, the same year that he won Male Vocalist of the Year and Single of the Year, the latter for "Forever and Ever, Amen." That song won two ACM Awards in 1987 as well, for Single Record of the Year and Song of the Year; Always & Forever also earned Travis his first Grammys trophy, for Best Country Vocal Performance, Male.
Always & Forever remains Travis' best-selling album to date, with more than 5 million copies sold. The entire record is available for streaming and purchase on Amazon.
This story was originally written by Gayle Thompson, and updated by Annie Zaleski.
PICTURES: Randy Travis Through the Years
WATCH: 5 Lessons We've Learned From Randy Travis