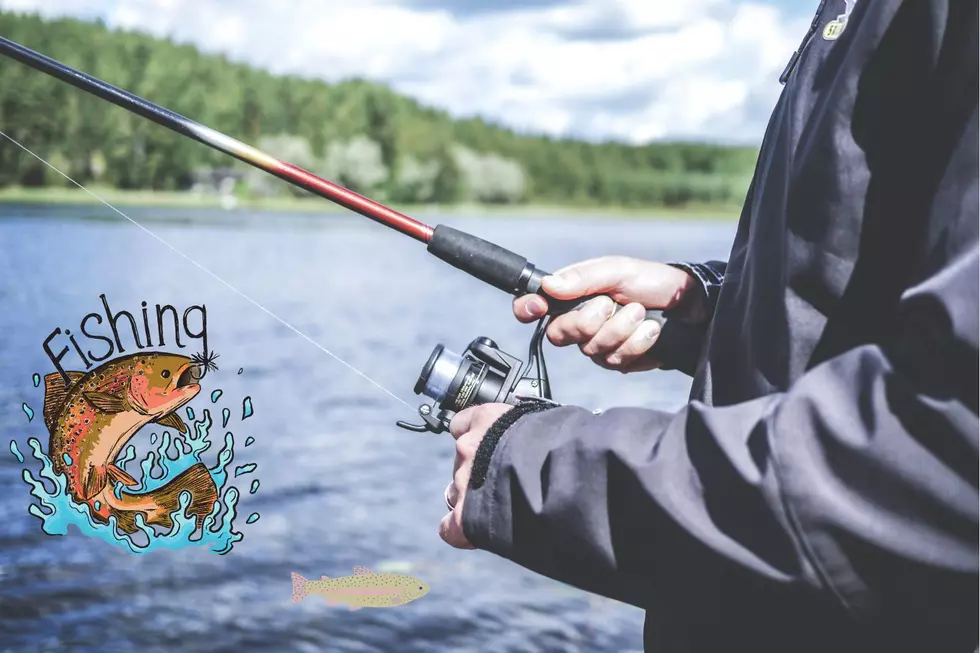 Don't Miss Out! They're Restocking Rainbow Trout in Tyler, Texas
Canva
Texas Parks and Wildlife is trying their best to make sure you don't get skunked when you spend a day fishing here in Tyler, Texas. As they just took to social media and posted that they will soon be stocking certain places with rainbow trout, which are great to eat and according to Texas Parks and Wildlife they are easy to catch. Although, there aren't too many fish that are easy to catch. 
When the details got released online there were lots of people across the state of Texas that were sharing the information with friends and relatives making plans to get on the water. This is your warning to get your buddies together and get a day of fishing planned now. Or else, another year will pass, and you will keep saying, we should go out fishing sometime. 
Multiple Locations in Tyler, TX Getting Restocked with Fish
Faulkner Park, Tyler State Park, and Woldert Park Pond will all be restocked with fish on Tuesday, November 29th, 2022. Those same areas will also be restocked again in January of 2023, the full list of places being restocked, and the dates can be found by clicking here. 
More Areas in East Texas Being Restocked with Fish
There are tons of places that will be restocked with fish across East Texas including in Palestine, Marshall, Longview, Kilgore, and so many others. If you're needing a day away from technology and electronics, you'll love spending a day with a line in the water. Get a rod and reel and try out one of these fishing spots, you're going to love it! 
Record Buffalo Fish Caught in Texas
Here are some photos of Cassady Douglas catching a record setting fish at Lady Bird Lake.
Best Fried Fish around Tyler, Texas
Here is a look at some of the best places to get fried fish and French fries around Tyler, Texas
PICTURES: Look Inside Carrie Underwood + Mike Fisher's Spectacular Ottawa Mansion
Carrie Underwood and Mike Fisher built a spectacular rural estate in Ottawa when they first married, and pictures show a property that is luxurious, but also rustic.