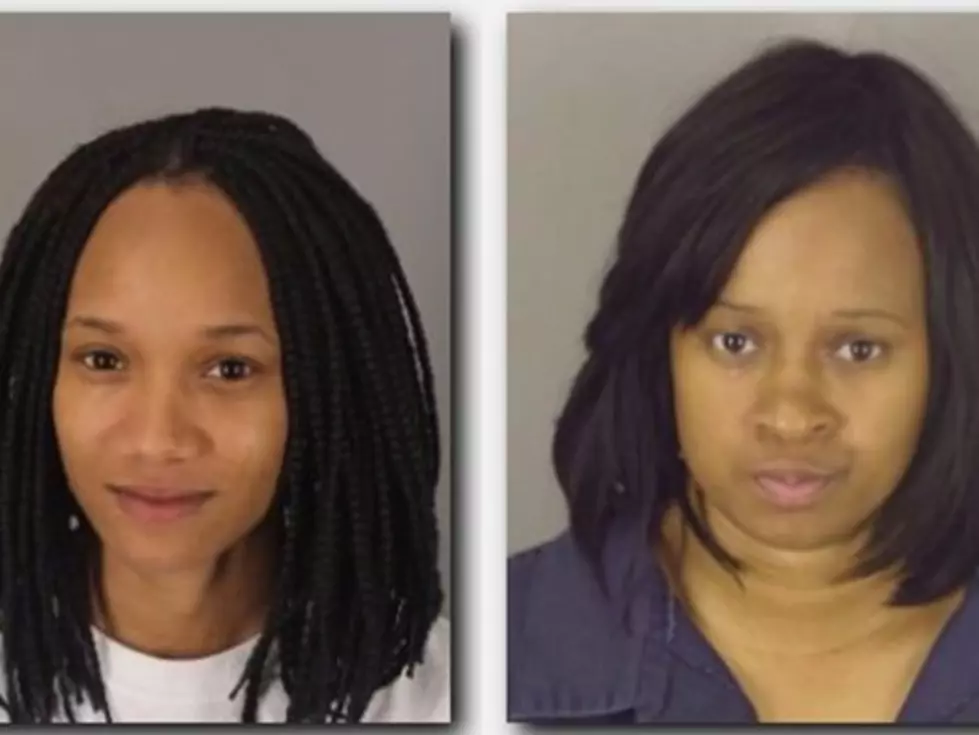 Texas Mother and Grandmother Pull Child Kidnapping Hoax to Explain Missing Money
Beaumont Police Department
In early February, Tiffany Shanta Hawkins, 25, and grandmother Brandy Shanta Springer, 38, stage a kidnapping with Tiffany's 7-year-old daughter.
The two reported a kidnapping to Beaumont Police Department after staging and taking photos of Tiffany and her 7-year-old daughter bound with duct tape and eventually locking themselves in the trunk of a car.
Local law enforcement conducted a detailed search before finding the mother and daughter on Potter Street in Beaumont. Detectives then interviewed all that were involved and discovered enough evidence to prove that the kidnapping was indeed staged.
"Truly I apologize for putting my baby in at the end of the day I'm going to take responsibility," said Hawkins as she got out on $1,000 bond a night after being incarcerated.
She also wrote a handwritten apology to the media, police and local community.
Authorities say the women faked the kidnapping as a way to explain missing money to Hawkins' boyfriend.
Never pull police off the street when it's not the real deal. Some people may have actually needed assistance that night. Child protective services have been informed of the situation but have not removed the child.