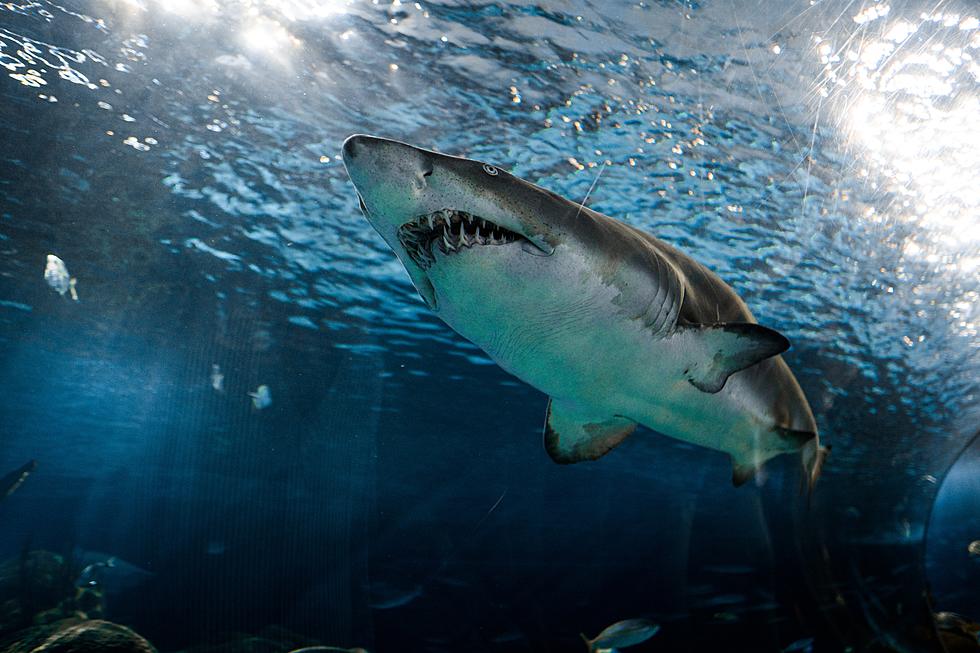 The Most Dangerous Sharks You Don't Want to Encounter in Texas
Marcelo Cidrack via Unsplash
Sharks are the ultimate predator of the sea. As we've seen before, sharks HAVE been known to swim in the Rio Grande & they still live in Texas waters. But which ones are likely to attack you & where in the state of Texas? That's what we'll find out down below.
Which sharks have been know to live in Texas?
Texas has been known to have at least 35 different species of sharks living in the waters. The Texas Parks & Wildlife posted a list of all the different types spotted in Texas & how to identify them on their website. They detail some of the deadliest sharks known to man including (but not limited to) Atlantic sharpnose sharks, bull sharks, tiger sharks, hammerhead sharks & shortfin mako sharks.
Where are sharks known to live in Texas?
If you travel to the Gulf of Mexico, you'll find an abundance of sharks living in that area. The most common areas are around the San Antonio Bay, Galveston Bay, Sabine Lake, Matagorda Bay, Aransas Bay & Corpus Christi Bay & the Laguna Madre.
You can actually track on where sharks have been spotted, not just in Texas, but around the world on the OCEARCH website.
How common are shark attacks in Texas?
Even with all the different kinds of sharks that are found around Texas, shark attacks are pretty rare. Between 1865 to as recently as 2016, there's only been a total of 71 shark attacks; 5 of them resulting in a fatality. But if you're wondering what are the places you're most likely to be attacked in Texas, here are the top 5:
Pirates Beach - Galveston, Texas
Surfside Beach - Brazoria County, Texas
Galveston Beach - Galveston (obviously)
South Padre Island, Texas
Mustang Island/Port Aransas in Nueces County, Texas
Be warned, there are still plenty of videos of people spotting sharks in the water. Some of them can be HUGE.
Despite having less than 100 shark attacks in Texas, be careful when swimming in the waters. Don't make that number rise.
Eleven El Paso Streets in Danger of a Bloater Coming Through
Things We Worried About Way Too Much as Kids
From quicksand to the Bermuda Triangle- these things were some of the problems we thought we'd encounter as adults!
Things You'll Find in An El Pasoans Backyard