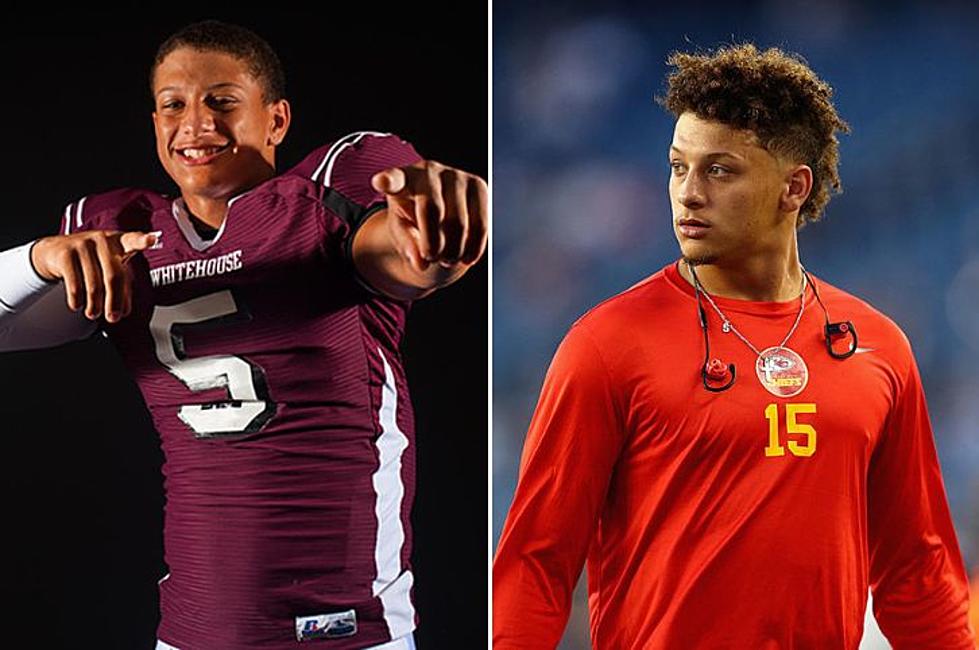 These Patrick Mahomes HS Highlights Remind You He's Been Great for 10 Years
ETSN.fm, Maddie Meyer / Getty Images
While most East Texans are proud Dallas, TX, Cowboys fans, we can't help but proudly root for our fellow East Texan, Whitehouse native Patrick Mahomes.
Back in February, Super Bowl LVII matched up the American Football Conference champion Kansas City Chiefs against the National Football Conference champion Philadelphia Eagles. And Mahomes and company got the "W."
Mahomes, a graduate of Whitehouse High School took home Super Bowl MVP honors, his second time, after leading the Chiefs to a win against the Philadelphia Eagles. And he capped the season bringing home his second NFL MVP trophy.
And of course in college he was setting records at Texas Tech. Here's an excerpt from his scouting report at Walter Football:
As a passer, Mahomes can make all the throws that the NFL requires. He has a powerful arm to throw some bullets to the far sideline from across the field. Throwing the deep out is no problem for Mahomes. He can loft the ball deep down the field with a flick of the wrist and rifle fastballs that beat coverage. To further illustrate his arm strength, he sits at a 93 MPH fastball as a baseball pitcher. Mahomes is an accurate passer in the short to intermediate part of the field. He can make some well-placed passes into tight windows to beat quality coverage from the defense.
But before the awards, and commercials for State Farm and Head & Shoulders, the East Texan was turning heads on the high school football field here in East Texas.
Patrick and Brittany Mahomes House After Super Bowl Win
After Patrick Mahomes won the Super Bowl with the Chiefs he upgraded his home.
Patrick Mahomes First Home in Kansas City
This was the first property Patrick and Brittany purchased after moving to Kansas City as he began his career with the Chiefs.